Enriched data 
When you add or create a record, Attio automatically enriches it with useful data points like domains, social media handles, and company descriptions. Enriched data removes the need for manually sourcing and adding data to your records.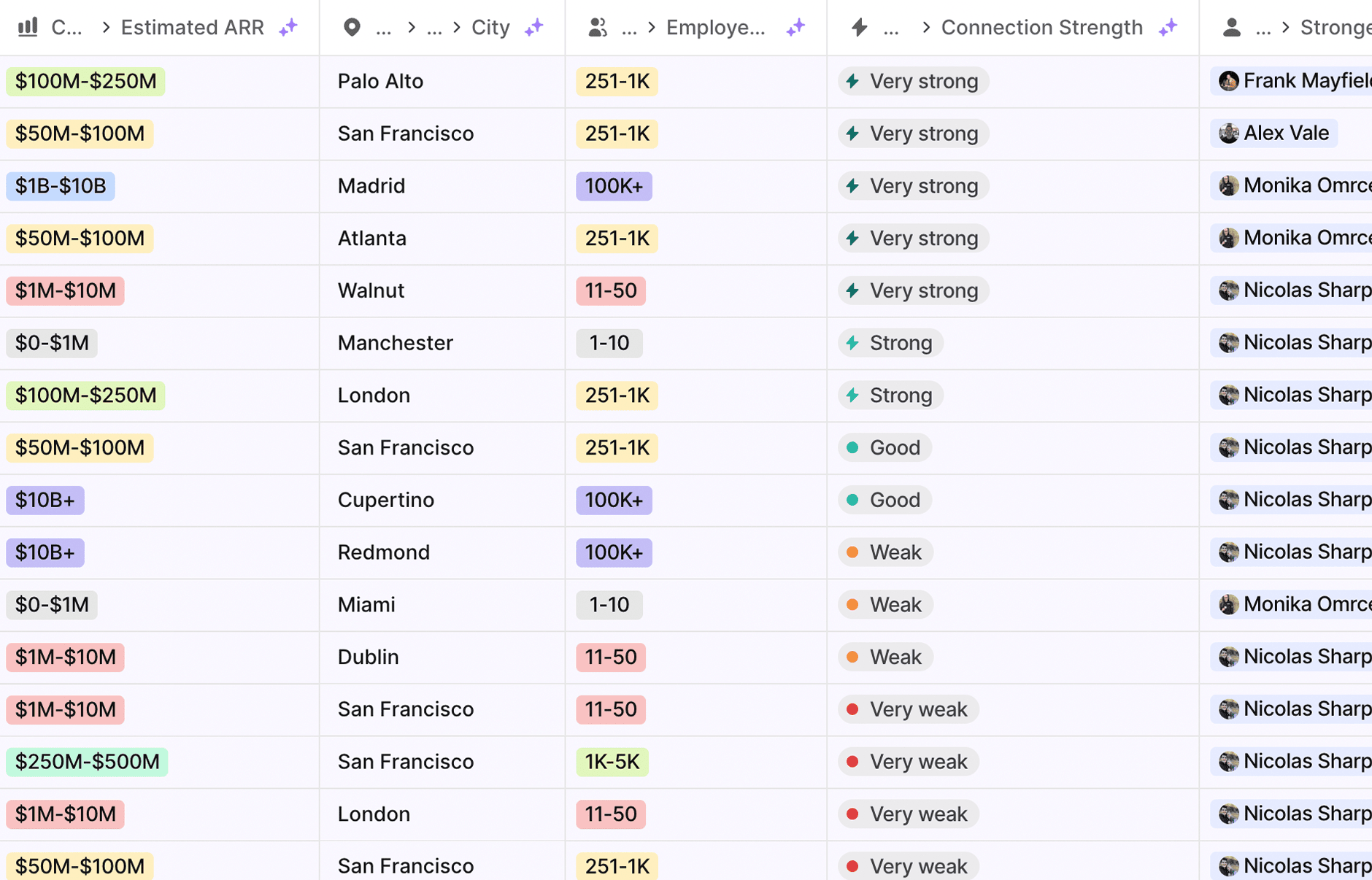 Using enriched data
Attio's enriched data saves you time and clicks and gives your team a centralized place to find what they need.
Within seconds of adding a new record your team can:
Locate the LinkedIn profile of leads or job applicants with one click
Filter and segment your records by location, industry type, or Twitter following
Get company and industry descriptions at a glance
Navigate your list easily by displaying record photos and company logos
Communication intelligence
Attio also automatically adds communication intelligence to the records in your workspace. With these richer and more detailed insights into your relationships, Attio helps you to make more informed decisions. These data points are based on your team's historical email correspondence with your records as well as synced calendar data.
You'll see helpful insights such as Last contacted, Connection strength, Next meeting, and more. These attributes can be used to sort and filter your lists.
With the Connection strength attribute, Attio grades the connection strength with each relationship from across your team. Connections are broken down into 5 degrees, from Very Strong to Very Weak or No Connection, and is based on various data points like how regularly you reply to one another and how recently you've connected.
Note: Access to certain enriched and communication intelligence attributes will depend on your Attio plan. Learn more about the different plans available.
Company and Team attributes
Attio will automatically populate the Company for a person record and the Team of a company record wherever possible.
The Company a person is associated with is automatically set by Attio based on the domain of the first listed email address on the person's record page. If the domain of the email address matches an existing company record's domain, Attio will automatically link the person to the company.
Note: If the first email address has a public domain such as Gmail or Outlook, Attio will check the next email address listed for the person. In the case that there is only one email address and it has a public domain or all email addresses have public domains, Attio will not add a company for the person.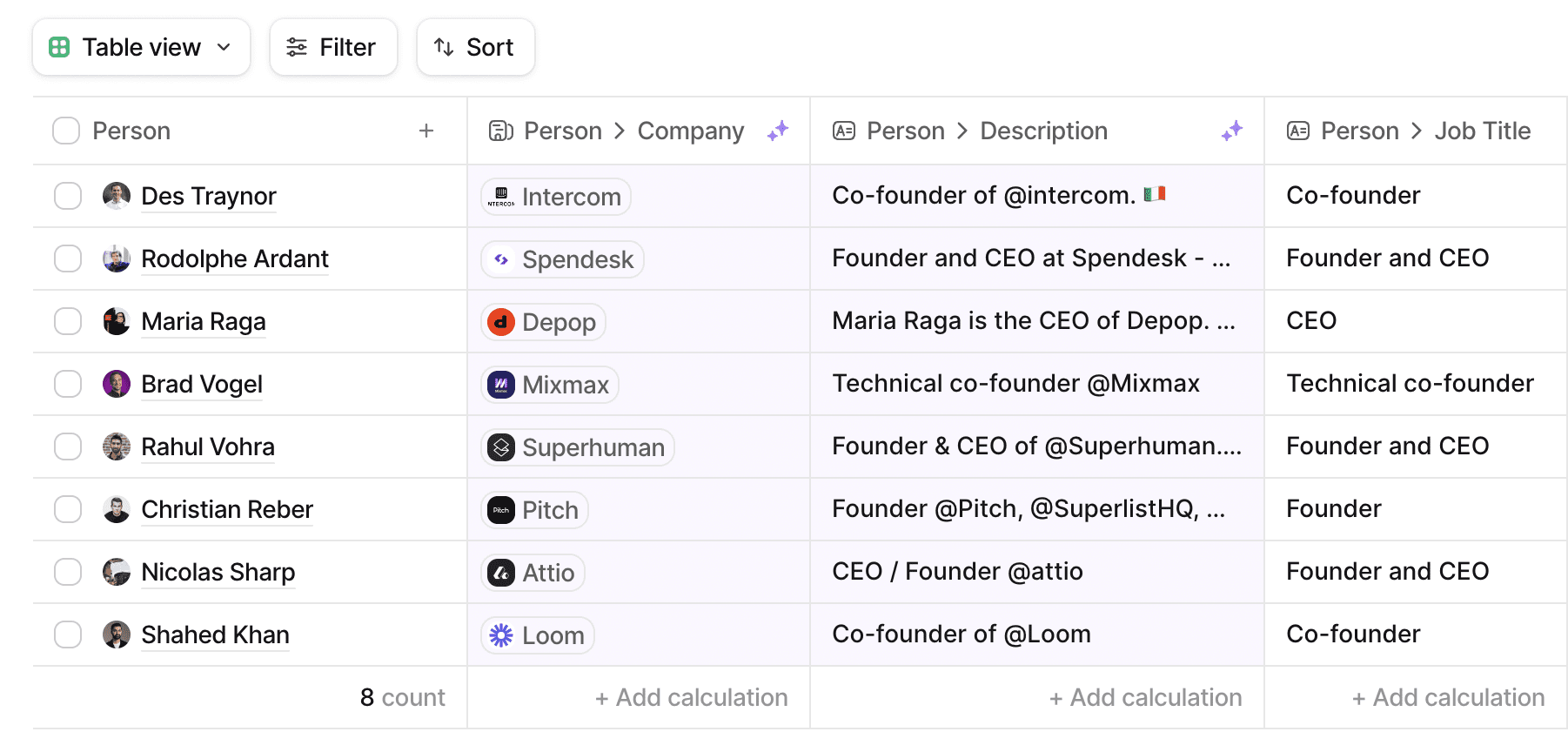 The Team of a company will include all person records that are connected to the company, either manually or via Attio's automatic enrichment outlined above.
You can manually update a person's Company or a company's Team. This can be done on record pages or from a view where the attribute has been surfaced (which will also update the record pages).
Updating a person's Company will automatically update their company's Team, and updating a company's Team will automatically update those people records' Company.
Couldn't find something?
Send us a message in the chat on the right ✌️