When you add or create a record, Attio automatically enriches it with useful data points like domains, social media handles, and company descriptions. Enriched data removes the need for manually sourcing and adding data to your records.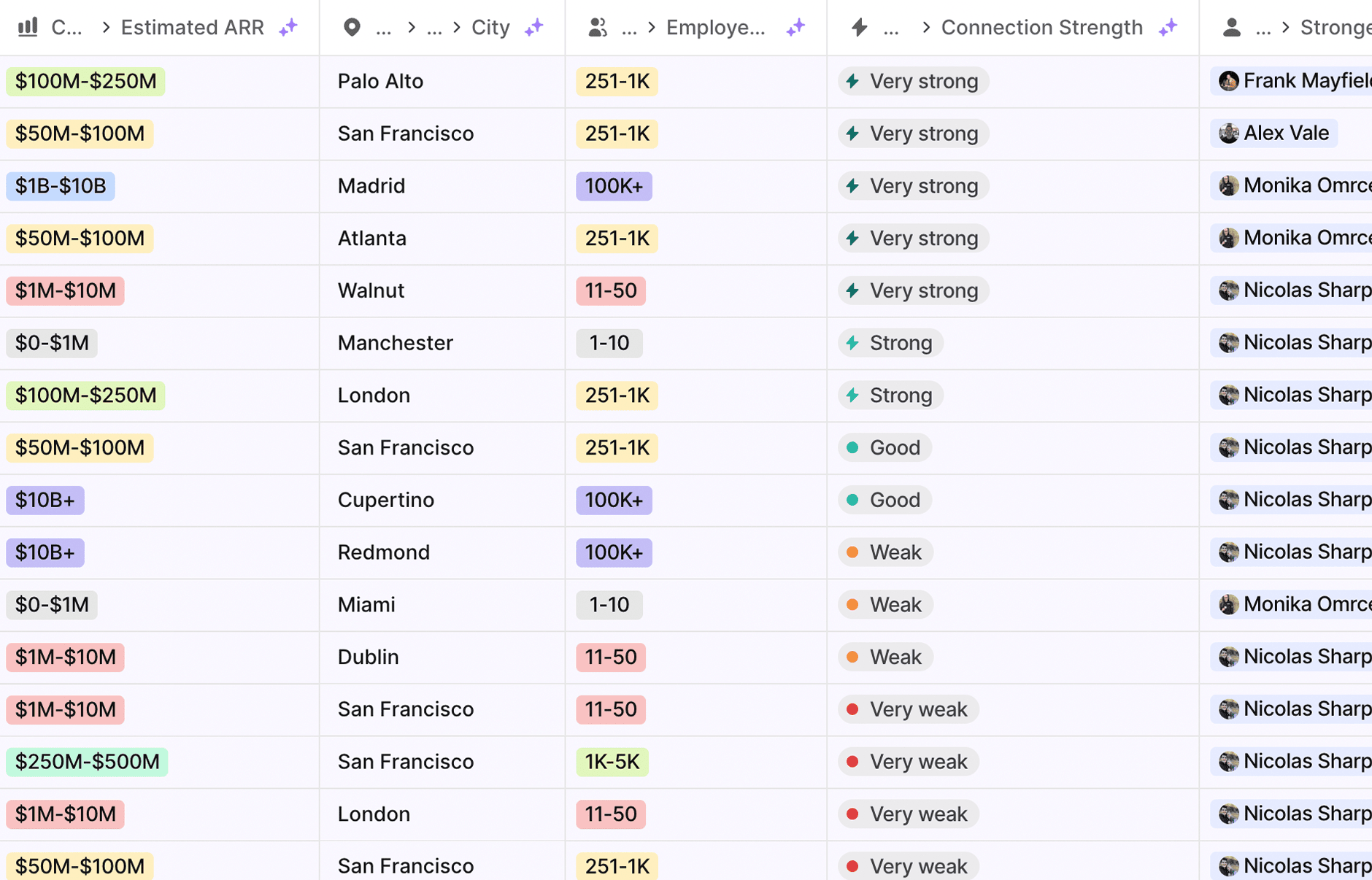 Using enriched data
Attio's enriched data saves you time and clicks and gives your team a centralized place to find what they need.
Within seconds of adding a new record your team can:
Locate the LinkedIn profile of leads or job applicants with one click
Filter and segment your records by location, industry type, or estimated ARR
Get company and industry descriptions at a glance
Navigate your collection easily by displaying record photos and company logos
Quickly identify whether a company in your collection has multiple websites for different territories
Communication intelligence
Attio also automatically adds communication intelligence to the records in your workspace. These data points are based on your team's historical email correspondence with your records as well as synced calendar data.
You'll see helpful insights such as Last contacted, Connection strength, Next meeting, and more. These attributes can be used to sort and filter your collections.