Table views 
Table views allow you to manage your list records and attributes in a familiar spreadsheet style.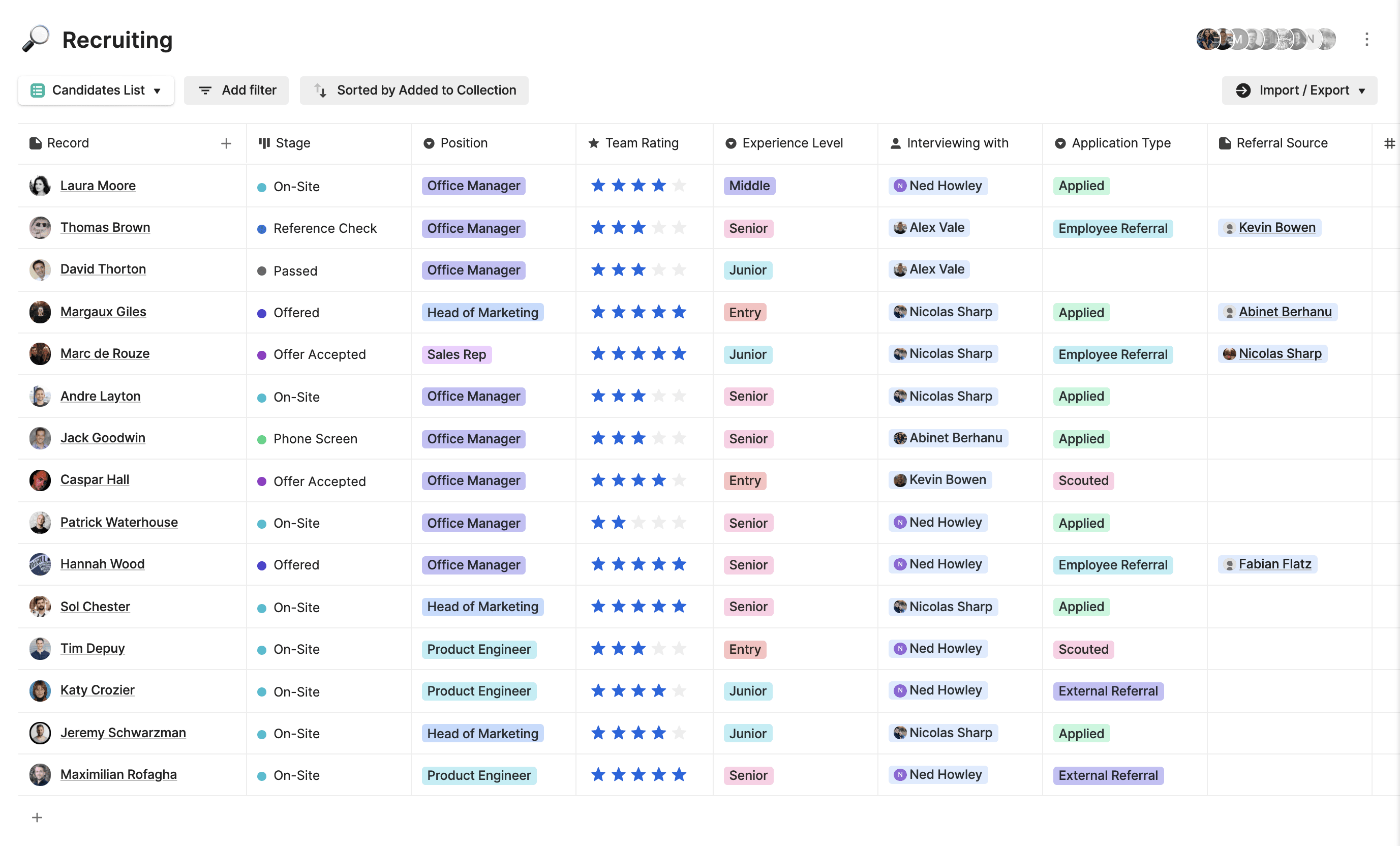 Create a table view
There are two ways to create a table view:
1. When creating a new list choose Manual, followed by Companies or People. Under Start from scratch with a view choose Table‍
2. From an existing view Select + Create new in the view dropdown and select Table
View settings
Organize and customize your table to focus on specific parts of your workflow.
Display attributes
Attributes are represented as columns in your table. Choose which attributes are shown in your table view.
Open

View settings

on the top right of your table view
Click

+ Add column

Select the custom or smart attributes you'd like to see
Reorder your attributes from

View settings

any time
You can also select

+

beside your final column to add a new column
To create a new attribute from a list of attribute types, select the

+

at the top right of the dropdown
Learn more about the different types of attributes you can create and how to manage them.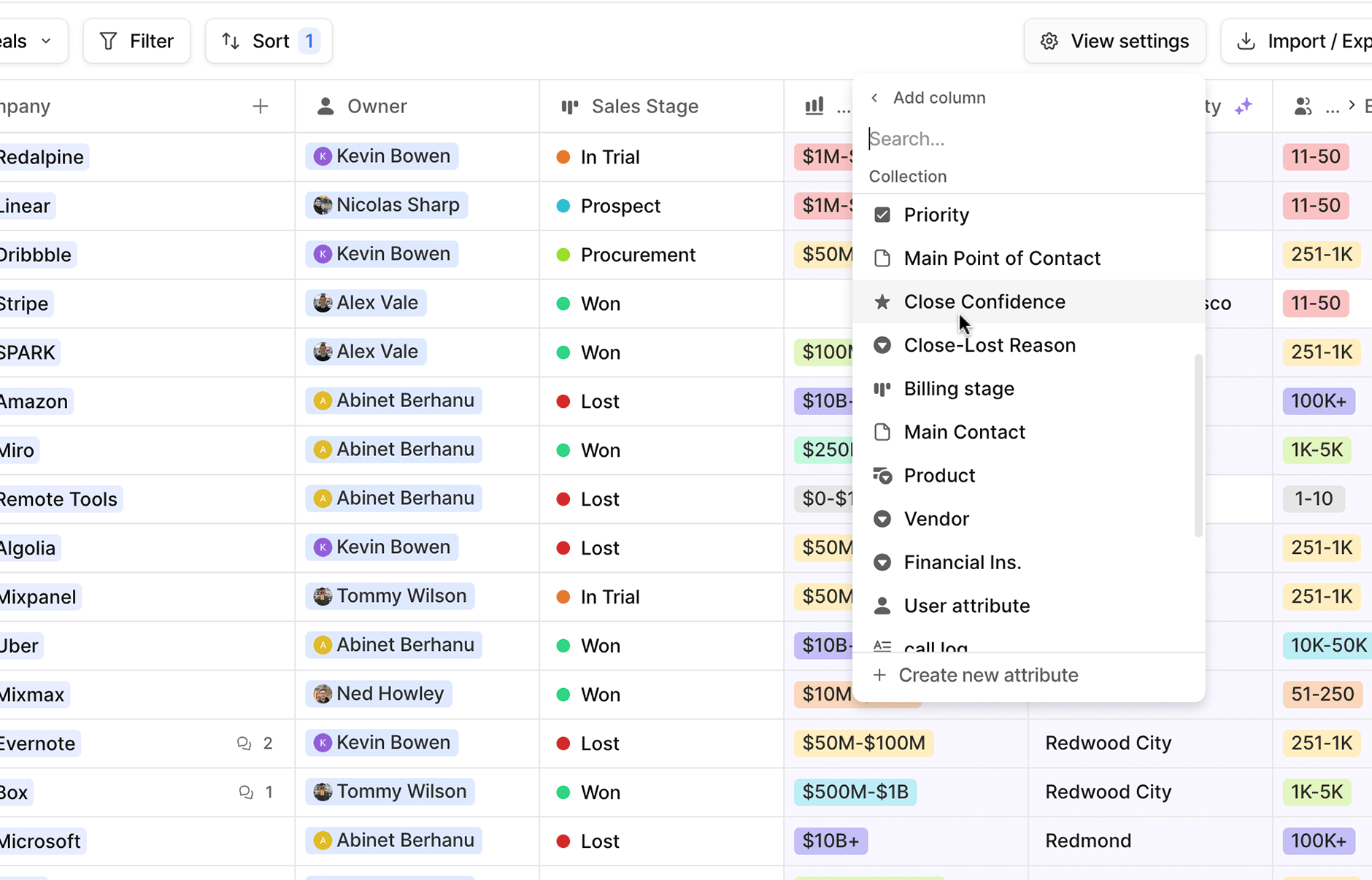 Rearrange and resize columns
Move, hide and sort your attribute columns to further customize your table view.
Click on the column name to see the dropdown
Choose

⭠ Move left 

or

Move right ⭢

to rearrange columns
Select

Hide attribute

to hide an attribute from your view
To resize columns, hover over the edge of the name cell and drag left or right
Filter a table view
Filter your records to see only what's important for the task at hand.
Select

Filter

and choose the attribute you would like to filter by
Choose the condition applied to your filter (contains, is equal to, etc.)
Choose the value of the attribute to filter by
Create filter groups to change how your filters interact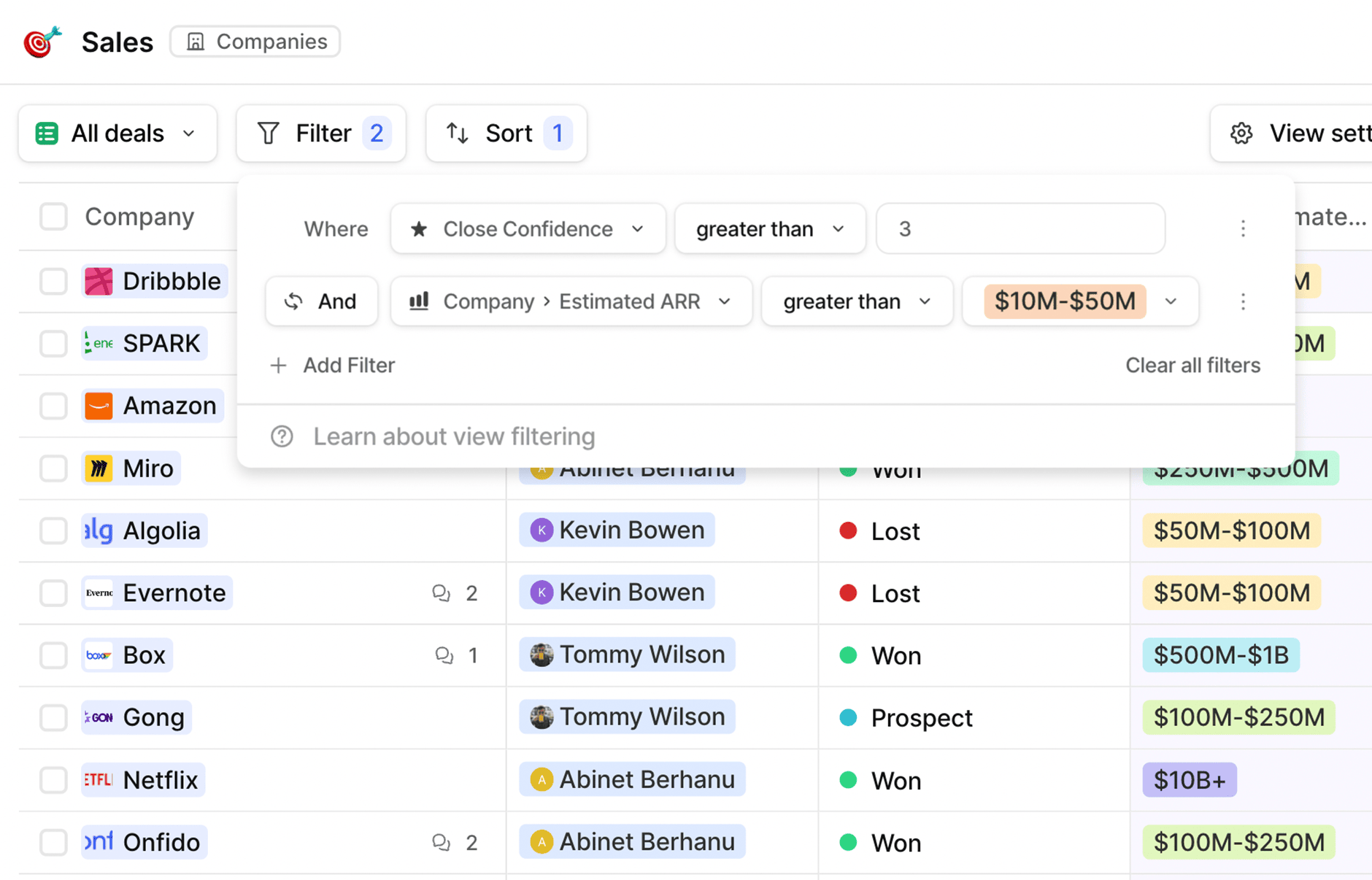 Sort a table view
Change how your records are sorted in your table view.
Select

Sorted by

Select your chosen attribute
Then select either

↑Ascending

or

↓Descending
Calculations in table views
You can also perform a variety of instant calculations on numeric values in a table view. Columns with non-numerical values support empty/filled calculations.
Use + Add calculation at the very bottom of a column to see your options.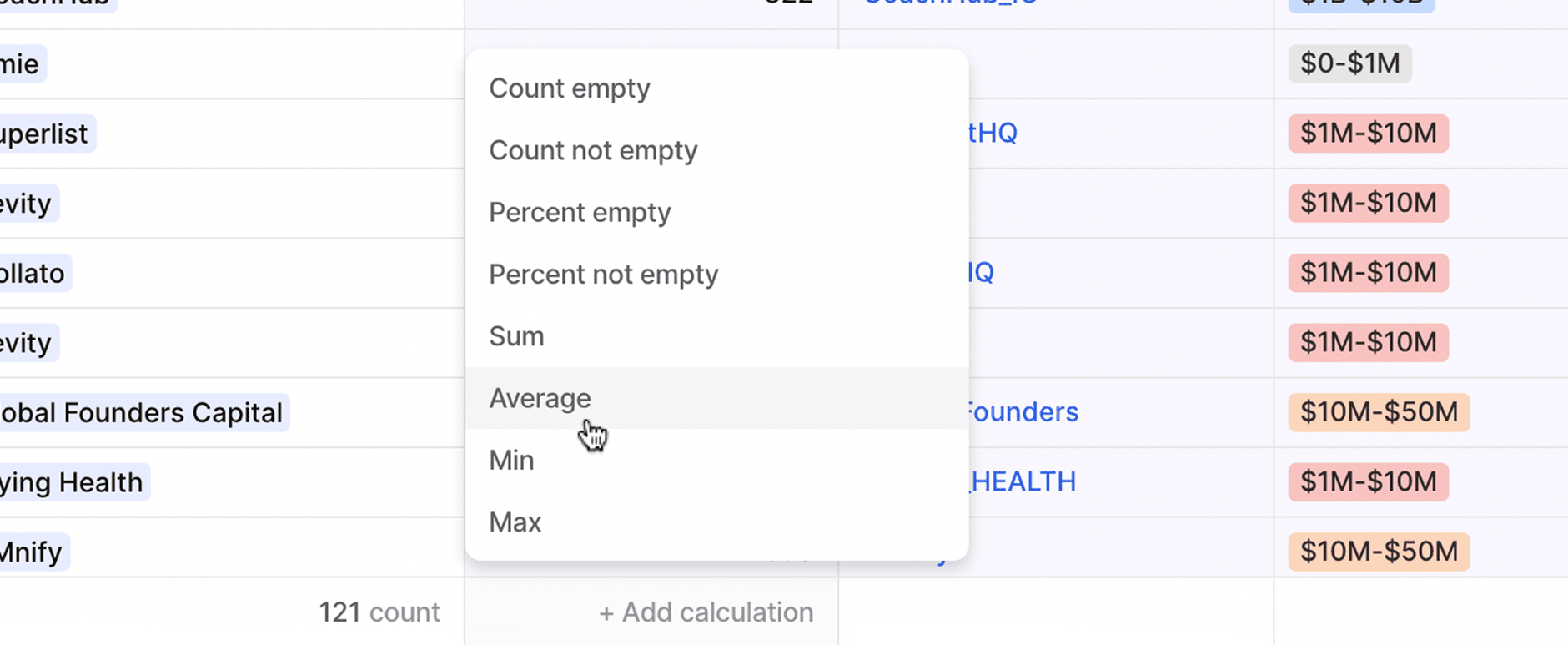 Couldn't find something?
Send us a message in the chat on the right ✌️