All records 
All records gives you an overview of every record in your workspace. In the sidebar under Records, you'll see both Companies and People - this is where you can access all records data for each.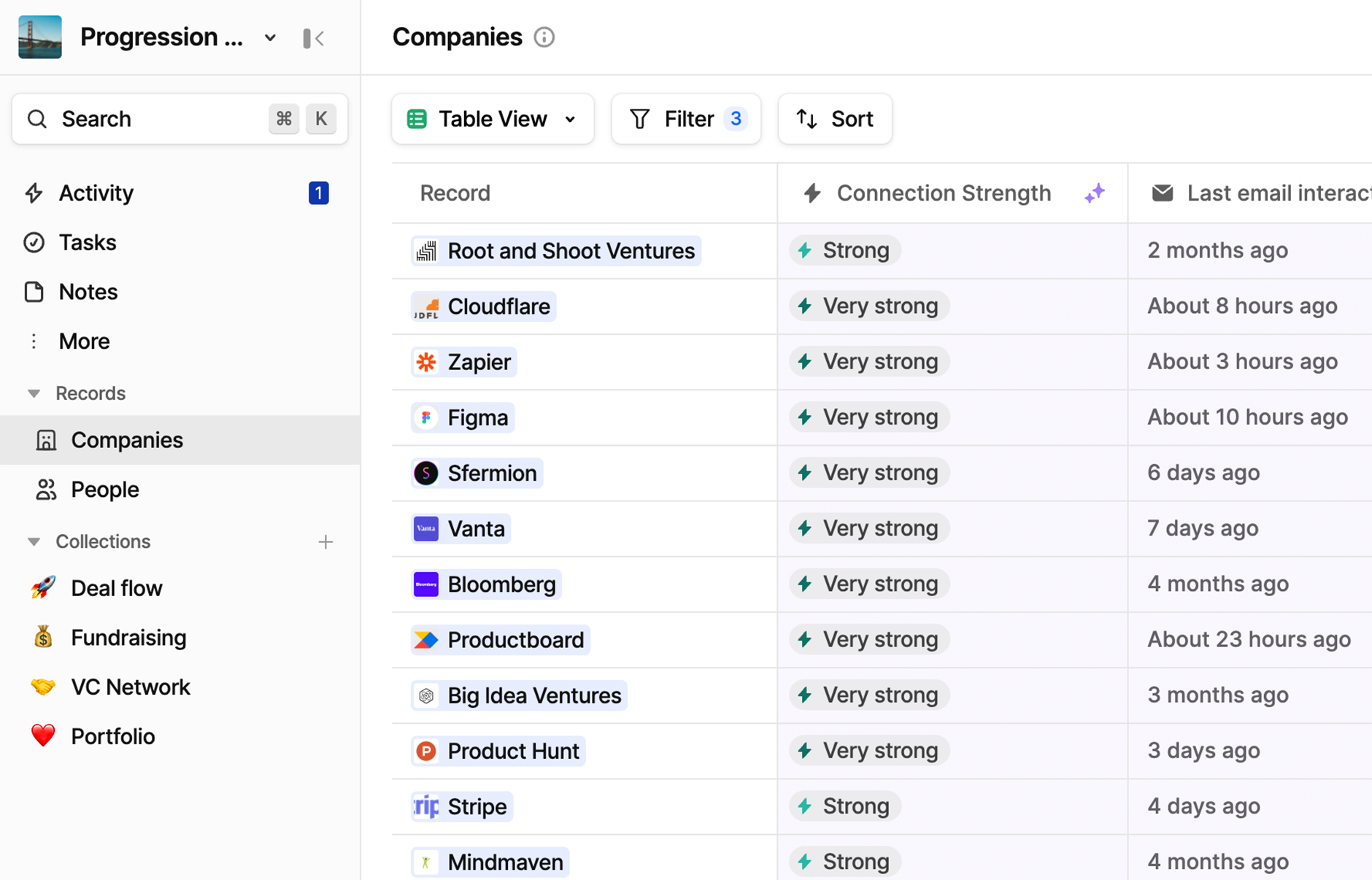 Just like in a list, you can create as many table views as you like. Click the views dropdown to the left of Filters and choose + Create new to add a new view, or access an existing one.
Note: views you create here (and any applied filters) are visible to everyone in your workspace.
To add attributes to your view, click View Settings followed by + Add view attribute. Lilac-colored cells indicate data points that have been automatically enriched by Attio.
Workspace admins can create new record attributes by scrolling across to the final column and clicking + followed by + Create new attribute from the dropdown. Learn more about record attributes.
You can also perform instant calculations and aggregations on certain values in a table view. Use + Add calculation at the very bottom of number and rating attribute columns to get started.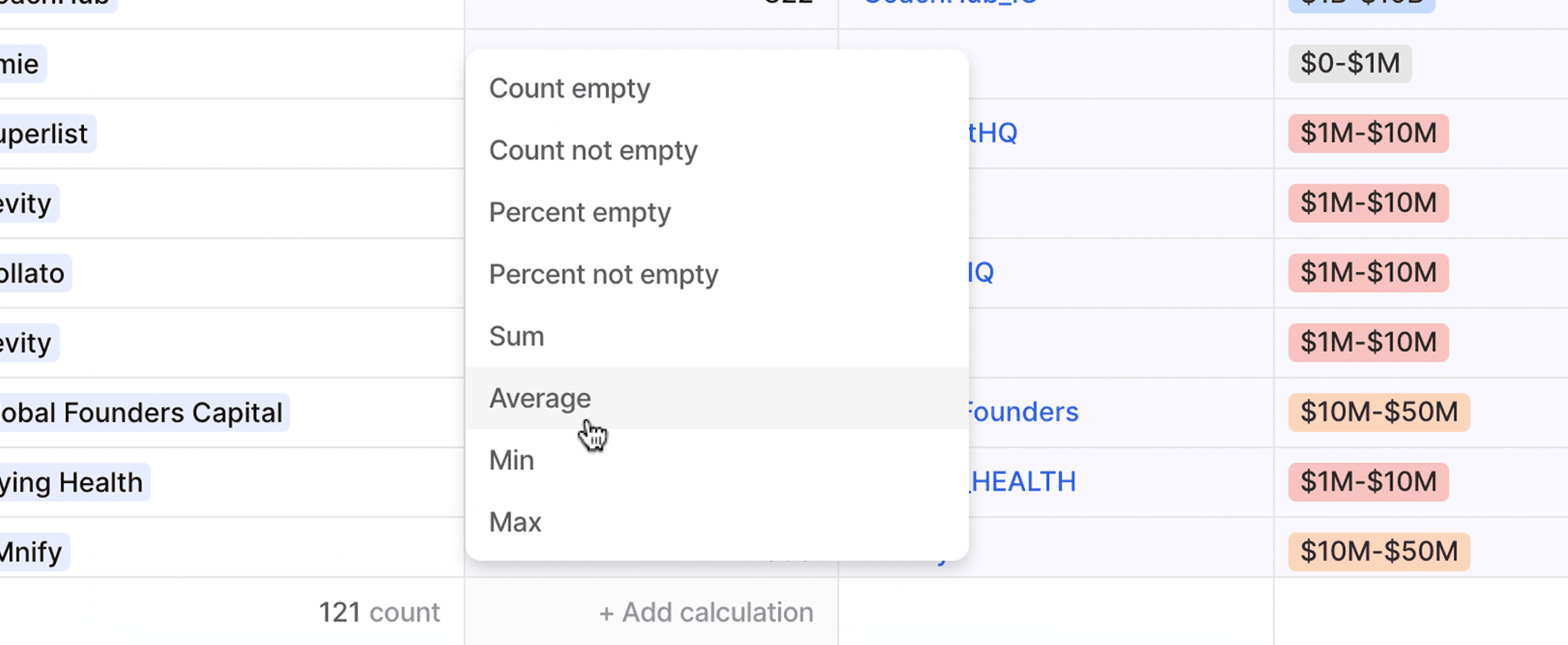 Note: you can't import directly into these all records views. Instead, start your import from the list you'd like to import records into. Your newly imported records will then appear in all records views.
Filtering all records views
You can apply multiple filters to all records pages. Click Filter followed by + Add filter to get started. Select the attribute you'd like to filter your records by, then choose the condition (is, is not, contains, etc). Next, select a value for your filter. You can stack as many filters as you like, and create filter groups to change the way your filters interact.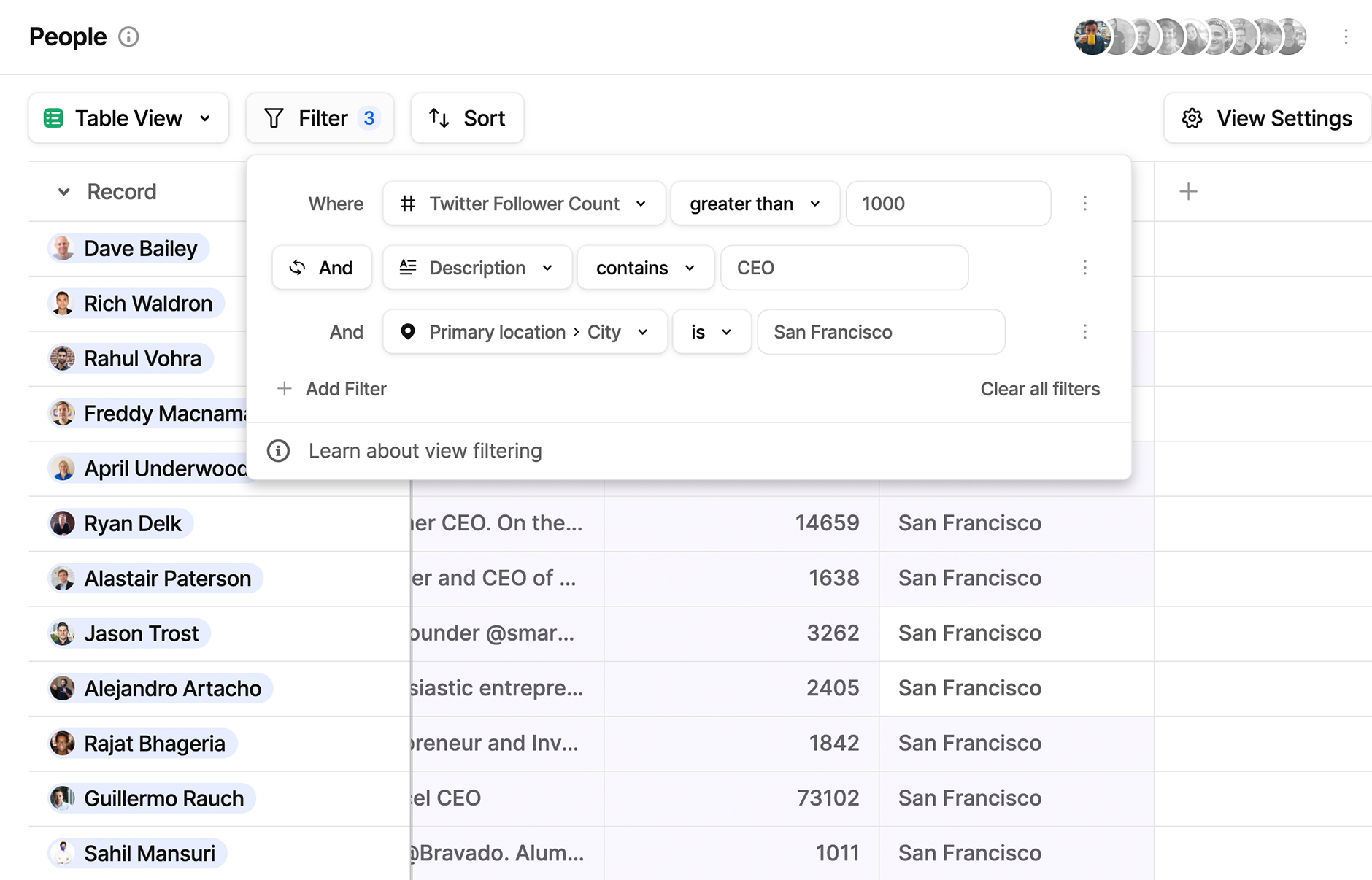 Pro tip: If you find yourself applying the same filters regularly, consider keeping a dedicated view just for this subset of your network - you can revisit this filtered data set anytime.
Add records to a list
To add records to a list from an all contacts view, you'll first need to select some using the checkboxes beside each record. Alternatively, select all records at once using the checkbox beside Record in the header row.
With some records selected, you'll see the Add to list dialogue box appear at the bottom of your screen - click this and choose the destination for your new entries.
Note: To create a brand new list with your selected records, you'll first need to create the new list using the + beside Lists in the sidebar.
You can also delete selected records from the More ▾ dropdown if you choose.
Exporting to CSV/Excel
You can also export your view using Export in the top right corner. You can export your view as a CSV file, or a .xlsx file for Microsoft Excel. Click your preferred format from the dropdown and your database will be downloaded.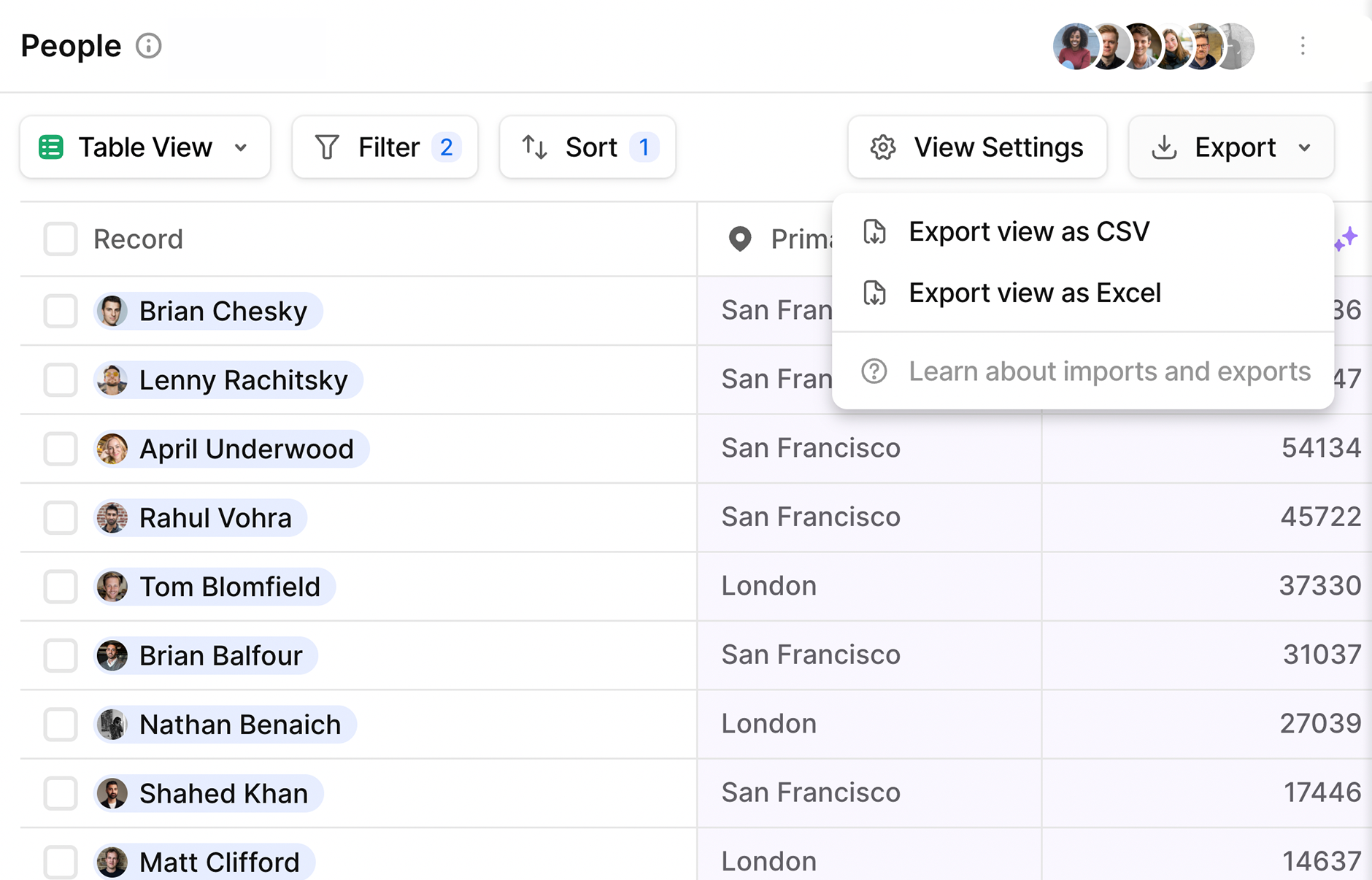 Couldn't find something?
Send us a message in the chat on the right ✌️