Understanding records 
A record is a person or a company in your Attio workspace. Records are created when you sync your email, or can be manually added by you and your team. They contain dozens of data points for a person or company such as contact details, company descriptions, insights about your team's email correspondence with them, and lots more.
You can see a list of every person and company record in your workspace in the sidebar when you click Companies or People.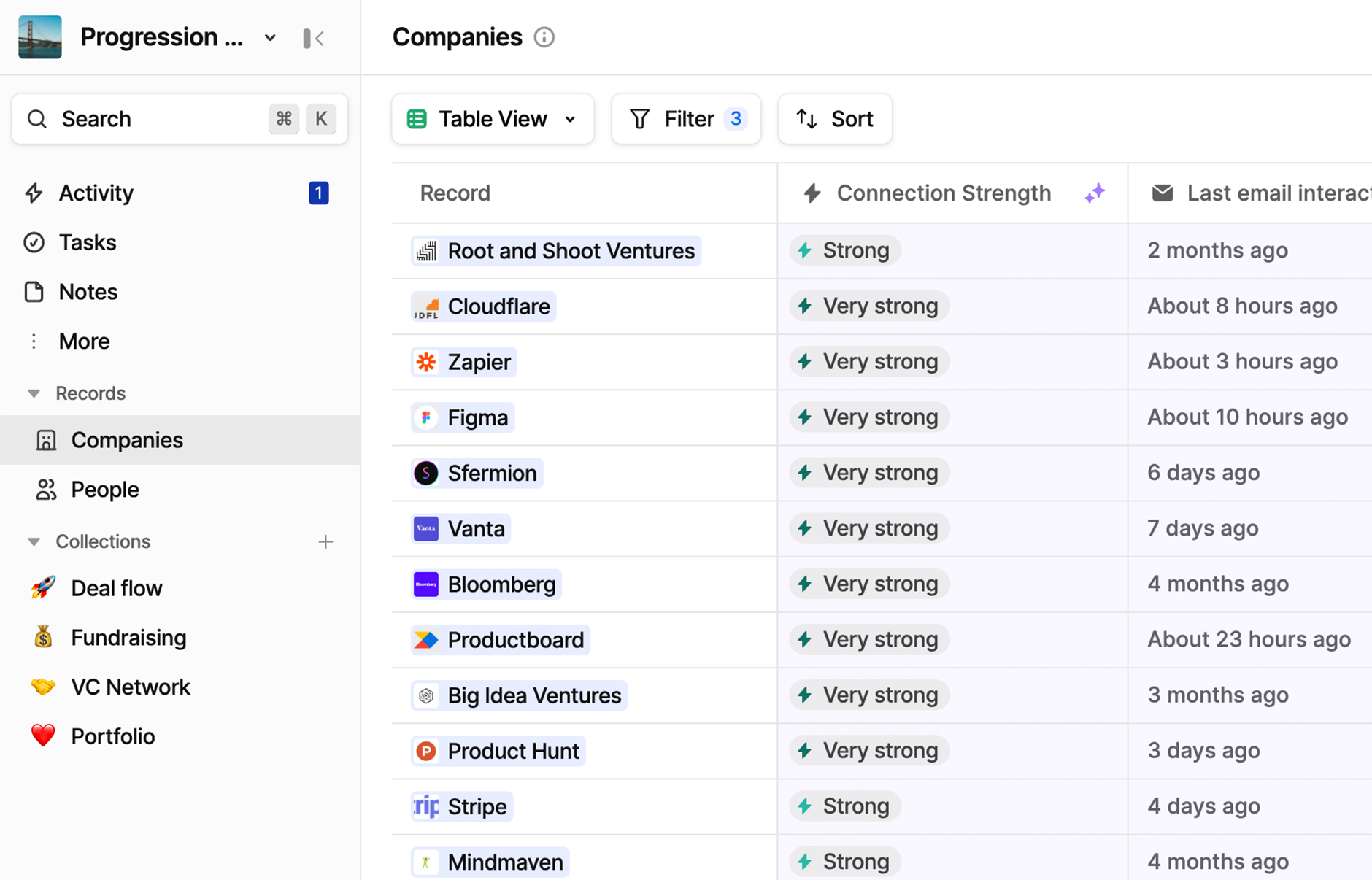 Couldn't find something?
Send us a message in the chat on the right ✌️