How to build a list 
To create a new list, click the + icon next to Lists in the sidebar. Browse from Attio's gallery of ready-made templates, or start from scratch with a blank view.
You'll need to decide what object you want to use for your list - usually companies or people. Consider if you'll be adding data points about people or their companies, bearing in mind you can only mass-send emails to people.
Unless you are on our Free plan, lists will be private by default with workspace access set to No access. To start collaborating with your team, you'll need to manage access with the + icon in the top right corner.
Your new list won't have any records in it yet, so you'll want to add some. There are a few ways to add records to a list:
Click the

+

in the first column of a table view or

+ Add to list

in a kanban view

.

From there, you can type in a name of a company or person to add a record.
Click

Companies

or

People

in the sidebar. This will show you either all of the companies or all of the people in your workspace. From here, you can click

Filter

to refine your results. Select the records you'd like and click

Add to list

at the bottom of the window.
Import a database from a CSV file. Click

Import / Export

and then

Import people

or

Import companies

(depending on the collection type) at the top right of your list. Learn more about importing data into Attio.
Once you've added records to your list, you can start adding attributes, which can hold data points about the records. An example attribute might be a record's location, where they work, or how often they reply to your emails.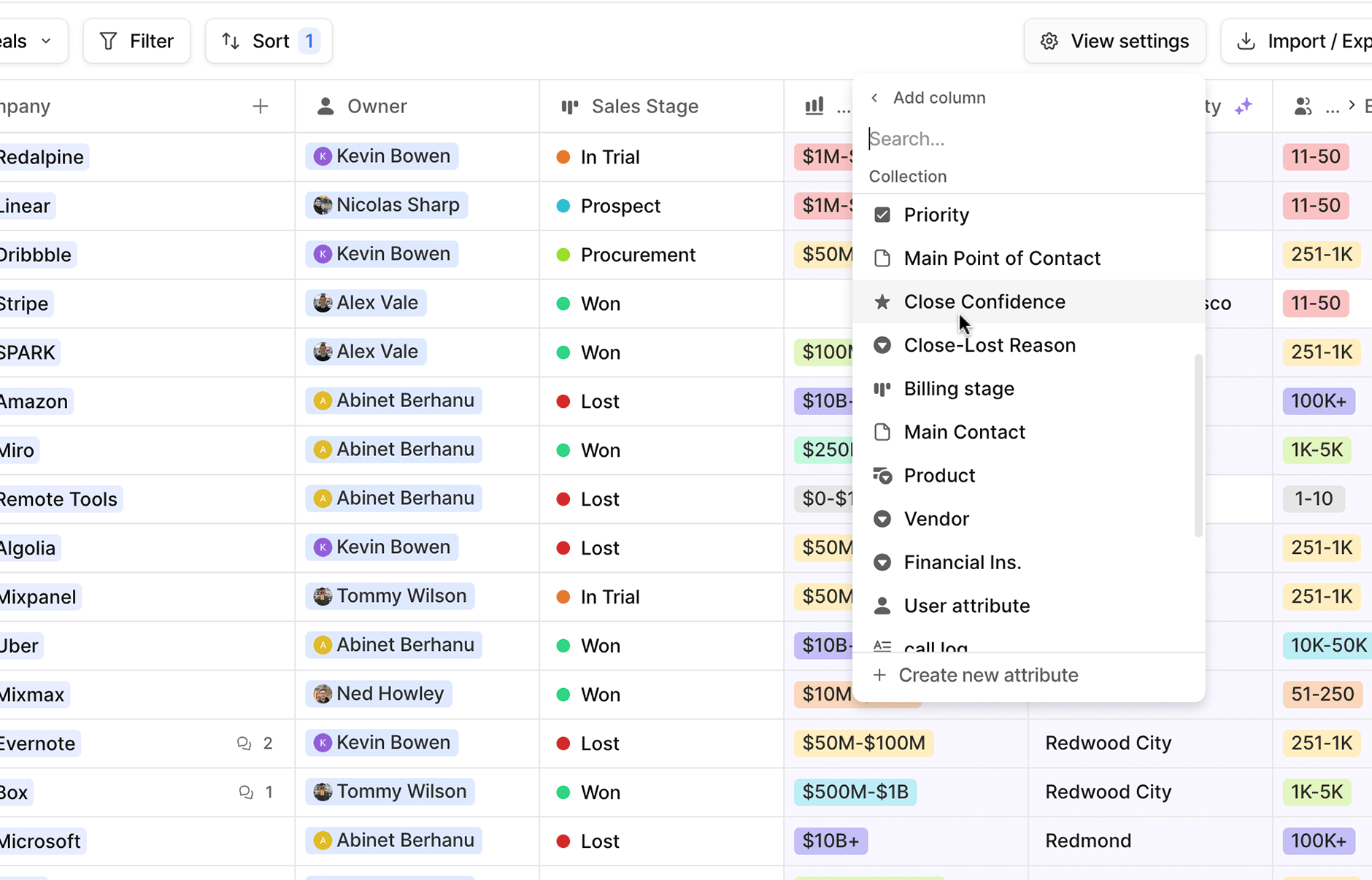 You can now start adding more views and using filters to drill down and see your network in a whole new light.
Create and access views
To access existing views or create a new one, click the view dropdown beneath your list name. Select + Create new at the bottom of the dropdown. Select the type of view you would like to create and give it a name. Note that kanban views require a status attribute in order to track cards through a pipeline or process.
Filter and sort your view
Drill down into your data with powerful filtering and sorting options. Click Filter or Sort at the top of your view to get started. You can combine multiple filters, and create filter groups to change how your filters interact.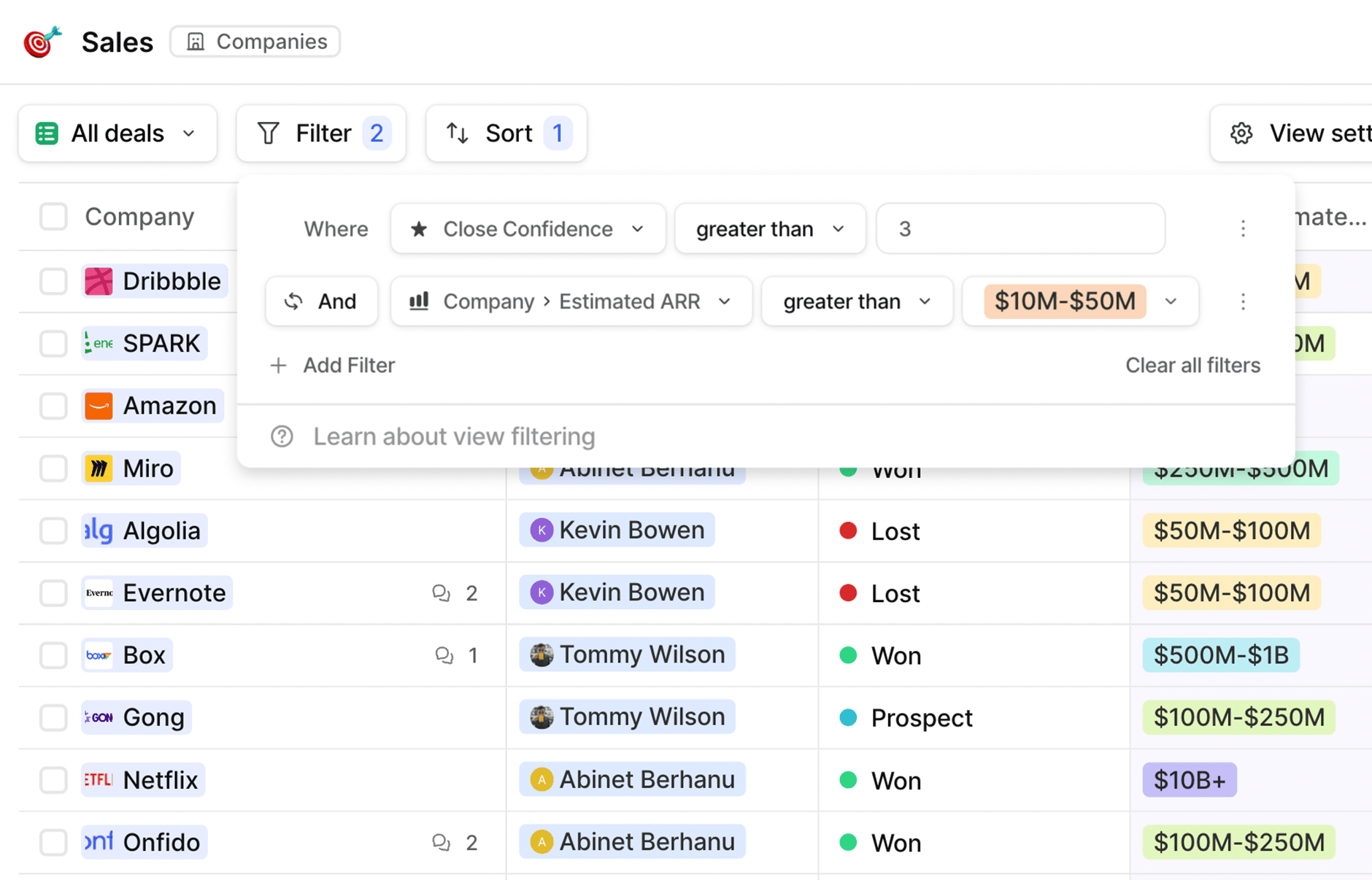 Next up, take Attio with you on the move and across the web with our mobile app and Chrome extension.
Couldn't find something?
Send us a message in the chat on the right ✌️