To create a new collection, click the + icon next to Collections in the sidebar. Browse from Attio's gallery of ready-made templates, or start from scratch with a blank view.
By default, your new collection is private. To start collaborating with your team, you'll need to add users with the + icon in the top right corner. When you invite others to share your collection, you can also set the level of access they'll have.
Your new collection won't have any entries in it yet, so you'll want to add some. You can add entries by:
Clicking

Add an entry

or simply hitting

e

. From there, you can type in a name of a company or person to add an entry.
Clicking

Companies

or

People

in the sidebar. This will show you either all of the companies or all of the people in your workspace. From here, you can filter your network by clicking

Filter

to refine your results. Select the records you'd like and click

Add to collection

at the bottom of the window.
Importing a database from a CSV file. Click

Import people

or

Import companies

at the top right screen in your collection.
From there, you can start adding attributes to your entries. An example attribute might be a record's location, where they work, or how often they reply to your emails.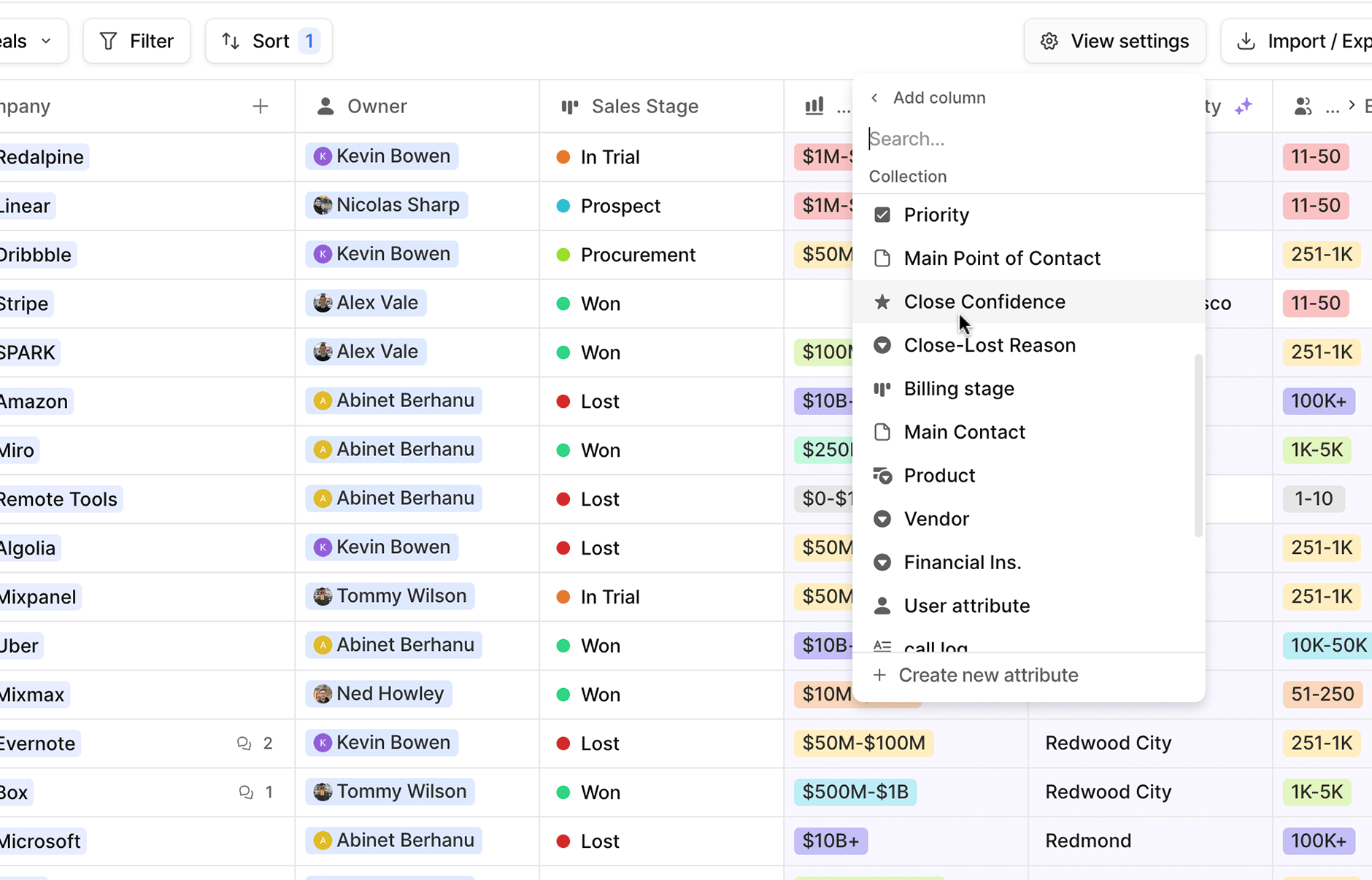 You can now start adding more views and using filters to drill down and see your network in a whole new light.
Create and access views
To access existing views or create a new one, click the view dropdown beneath your collection name. Select + Create new at the bottom of the dropdown. Select the type of view you would like to create and give it a name - kanbans require a status attribute in order to track cards through a pipeline or process.
Filter and sort your view
Drill down into your data with powerful filtering and sorting options. Click Filter or Sort at the top of your view to get started. You can combine multiple filters, and create filter groups to change how your filters interact.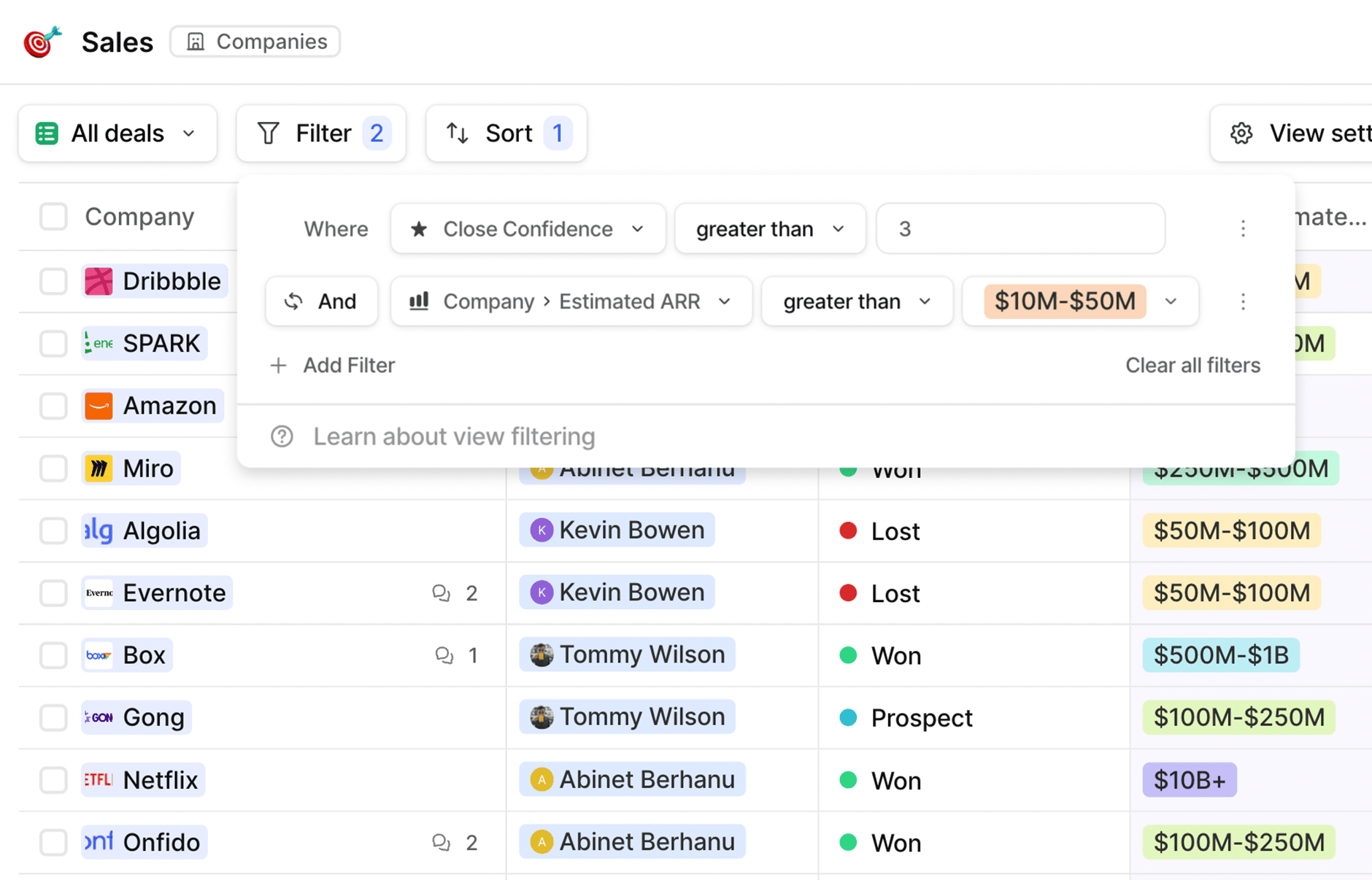 Next up, take Attio with you on the move and across the web with our mobile app and Chrome extension.