Attio Chrome extension 
Access and manage your workspace from anywhere on the web with the Attio Chrome extension. Add/update records and lists, view relationship data, discover useful insights, and more.
Downloading the extension
To add our Chrome extension to your browser, visit our Chrome Web Store page and click Add to Chrome.
You'll most likely want to pin the extension to your toolbar for quick access. You can do this by clicking the puzzle piece icon in the top right of your browser and clicking the pin beside the Attio logo.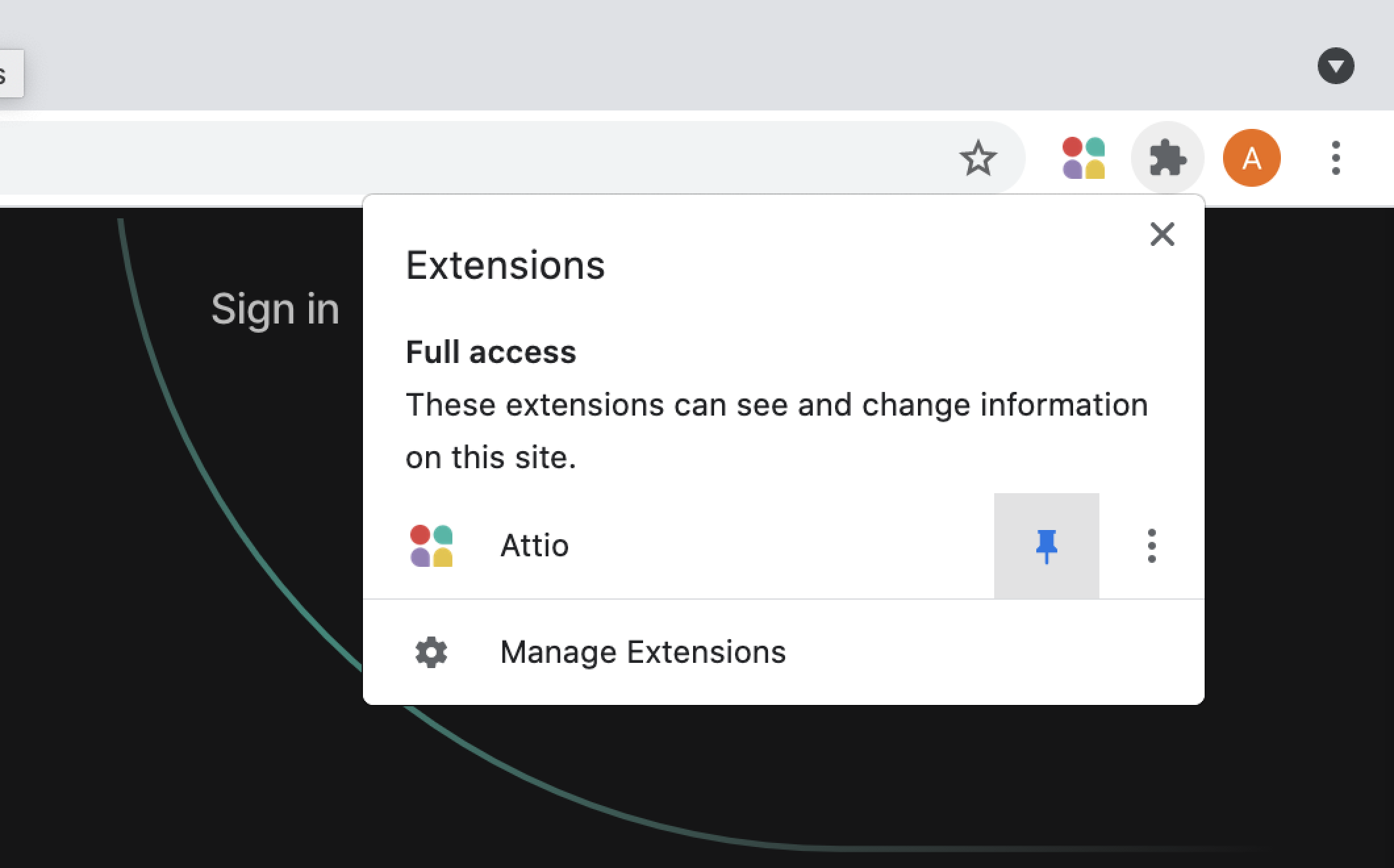 Accessing the extension
To access the extension while browsing simply click the Attio logo in your toolbar.
The first time you open the extension you'll be asked to log in. If you have multiple workspaces, you can select which workspace to use.
Click your workspace name at the top of the extension window to switch to another workspace.
Using the extension
With the extension open, you can navigate to any website and access company records matching the domain in the address bar.
View and edit attribute values, track record activity, and read email correspondence between your team and your record. Add a record to a list using the + button beside Lists.
You can also navigate to your Gmail inbox and access/manage company and person records. You'll see any pre-existing records in your workspace for both the sender and recipients.
Note: If no record exists yet in your workspace, you can create one with +.
Troubleshooting the extension
Occasionally, users run into issues with our Chrome extension. The most common issue we see is users being told that they're not logged in to Attio, when in fact they are.
These steps should help fix that issue, as well as most other common problems you might encounter.
1. Check everything is up to date
Though the Attio Chrome extension normally updates automatically, it's possible you're not running the latest version. To update all your extensions, start by clicking on the ⋮ icon in your Chrome toolbar.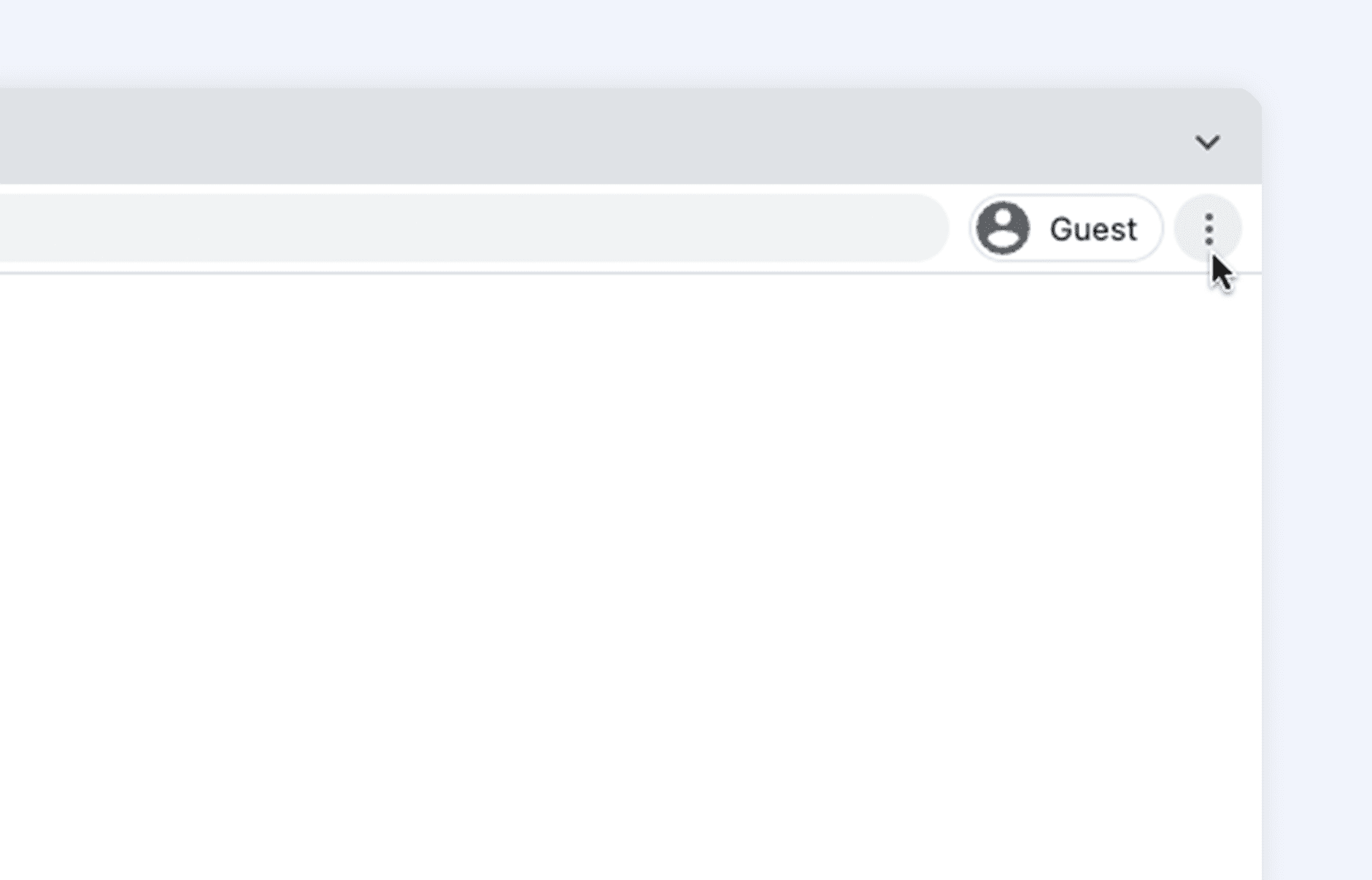 Click More Tools and then Extensions from the dropdown. Toggle Developer mode on in the top right and when it appears, click Update in the top left. This should force all your Chrome extensions to update.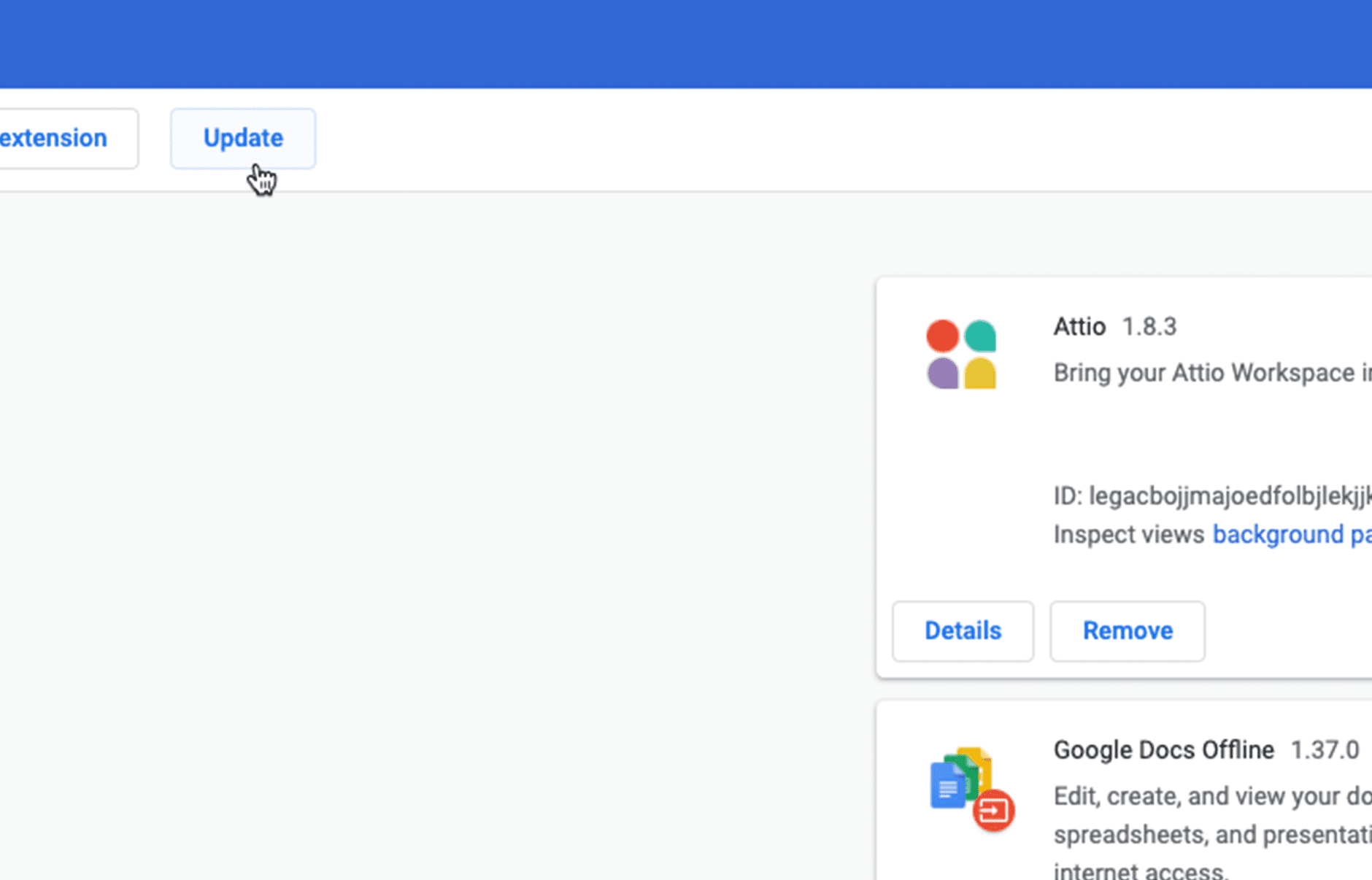 Note: Some users report that uninstalling and reinstalling the Attio Chrome extension can resolve common issues. Learn more about adding and removing Chrome extensions.
The next thing you'll want to check is whether you're running the latest version of Chrome. Click the ⋮ icon again and choose Help from the dropdown followed by About Google Chrome. If there's an update waiting for you, you'll see the option to Relaunch. This will automatically download and install any new updates. Once updated (or if you were already running the latest version to begin with) you'll see 'Chrome is up to date' in this window.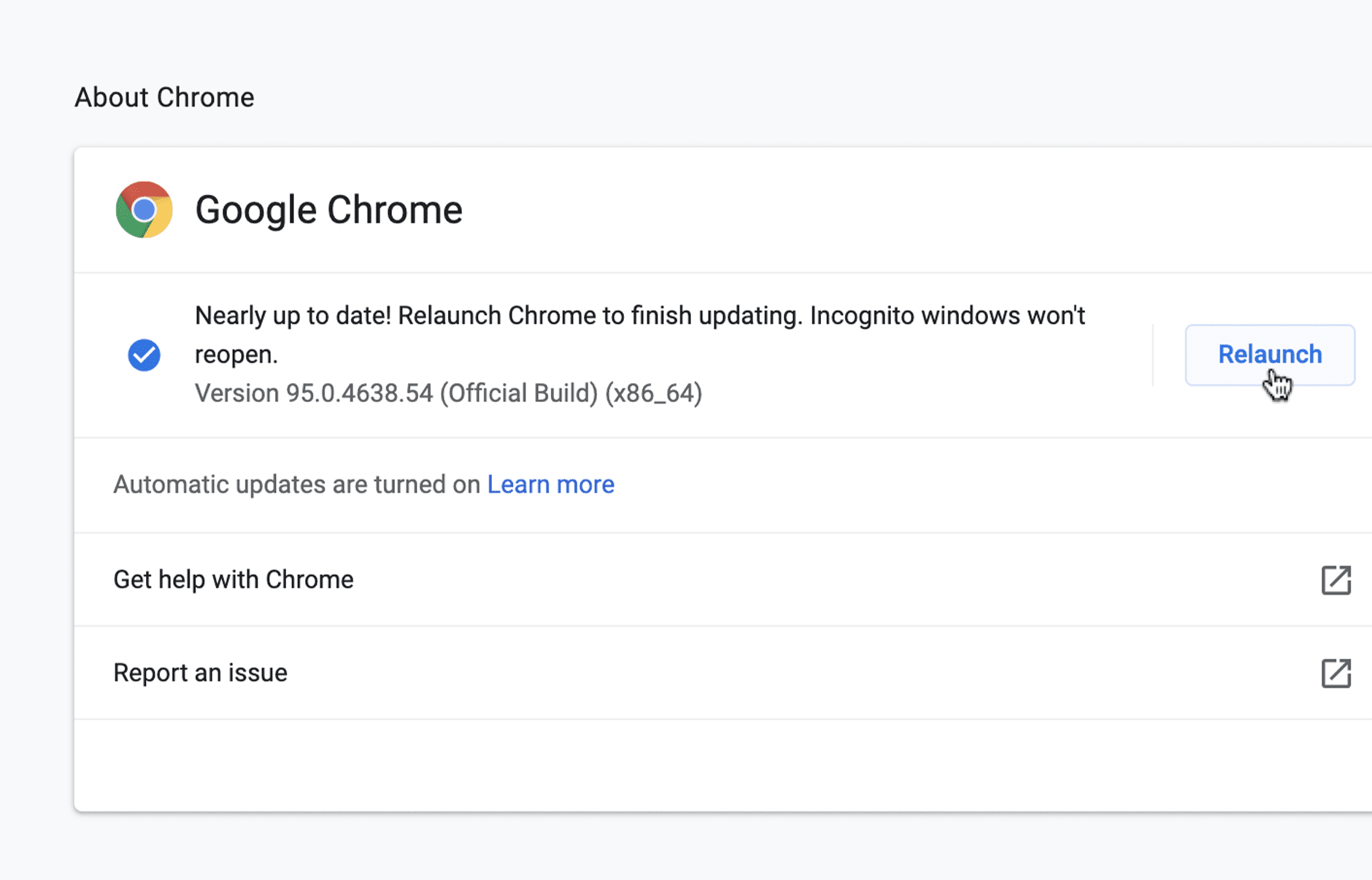 2. Delete the Chrome cache and cookies
Chrome keeps cached data to improve user experience, but sometimes it can cause unexpected issues. To clear your cache, click on ⋮ again and choose Settings then Privacy and security from the left-hand menu. Select Clear browsing data and from the window that pops up, ensuring all three boxes (browsing history, cookies, and cached images and files) are checked. Set Time range to All time, and then click Clear data at the bottom.
Note: By default, this shouldn't wipe your saved logins, autofill data, or site settings, but you can click the Advanced tab to see which boxes are checked/unchecked just to be sure.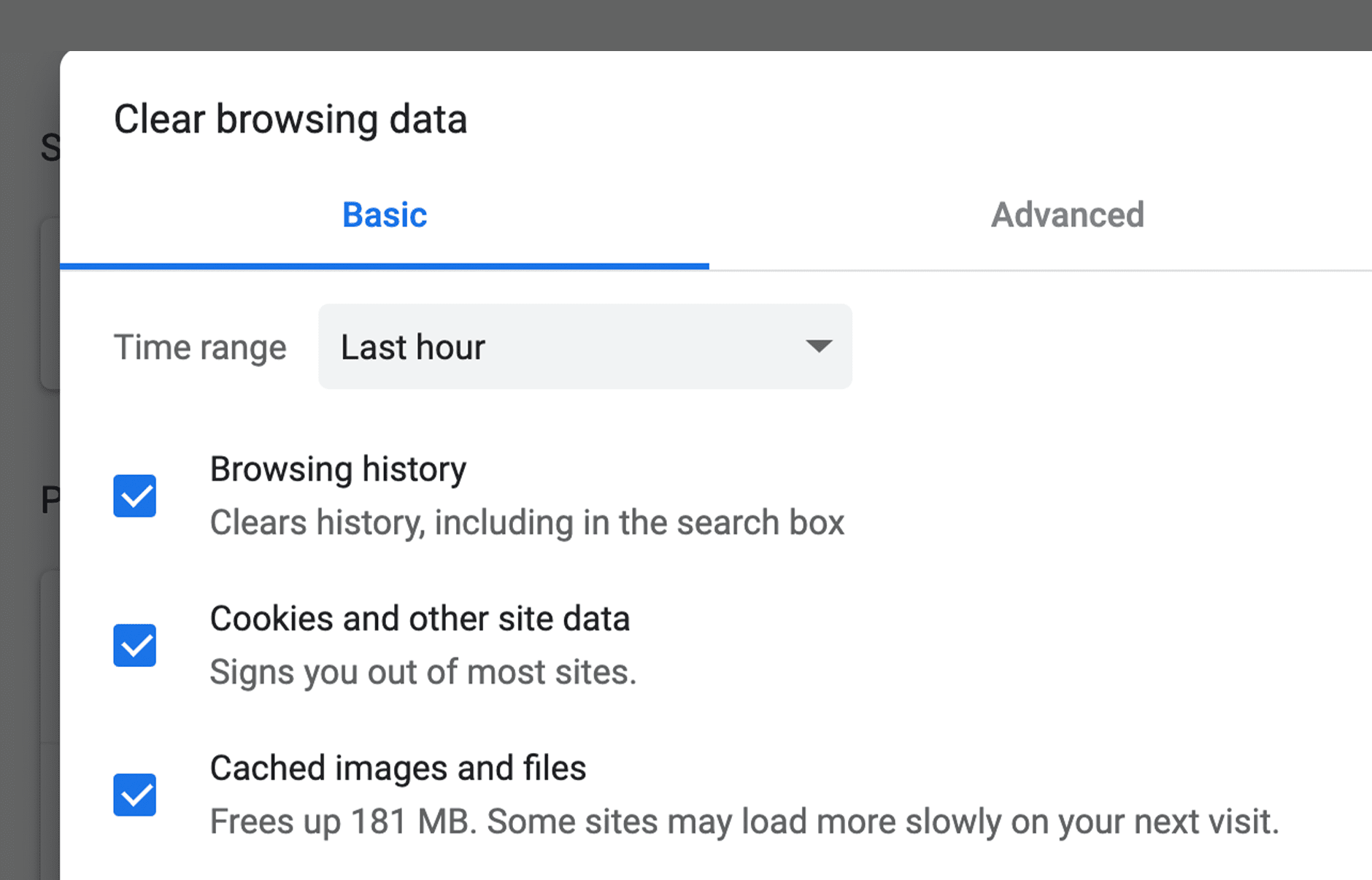 If this step works but you later encounter this problem again, you can use the keyboard shortcut cmd + shift + r or ctrl + f5 to 'hard refresh' your browser. This quickly clears the cache for the specific web page you're using.
Ad blocking extensions like AdBlock or Ghostery can also cause unexpected issues with Chrome extensions - it can help to pause them for both Attio and Gmail.
If you've followed these steps and are still having difficulties with our Chrome extension, reach out to our support team.
Couldn't find something?
Send us a message in the chat on the right ✌️