Exporting data 
You can easily export your list views as CSV (comma-separated values) files - the most common export format for databases.
When you export a table view, every column you see in your view will be exported. When exporting kanban views, the attributes shown on each card will be exported as columns in your CSV.
How to export
Follow these steps to download a .csv file containing the displayed data in your view:
Make sure your table view includes columns for all the attributes you want to include in your export
If you're exporting a kanban view, ensure the cards show the attributes you'd like to export
Click

Export

on the top right of any view in Attio
Once downloaded, you can open the file in Excel, Sheets, Numbers, etc
To add more columns and values to your export, first add them to your view using

View settings

followed by

+ Add view attribute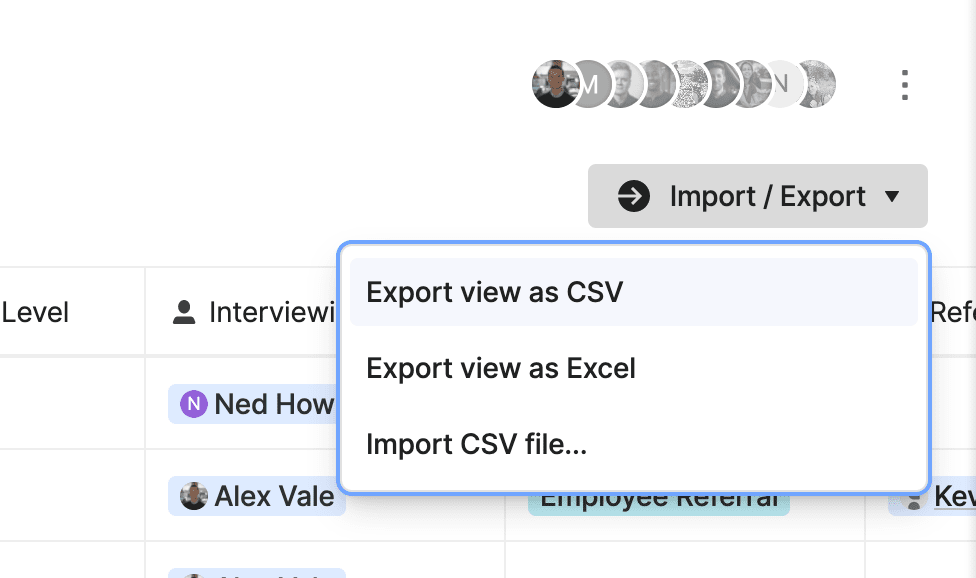 You can also export from views contained in the Companies and People tabs in the sidebar in the same way. If you are looking to export all your workspace data, learn how to back up your workspace.
Couldn't find something?
Send us a message in the chat on the right ✌️