Email forwarding 
Attio's powerful email syncing lets you track email conversations and link them to your records, while controlling who sees what.
If you decide to opt out of email syncing however, email forwarding offers an alternative.
You can forward individual emails from the email address associated with your Attio user account to your workspace's inbound email address, and records will be created for everyone in the email thread. Email messages will also appear in record pages under the Email tab.
Finding your inbound email address
Click on your workspace name to reveal the dropdown and choose

Account Settings

Head to

Email and Calendar

to find your inbound email address under

Connected Accounts

The address will be your workspace name followed by '@attio.email'
Manage your email sharing settings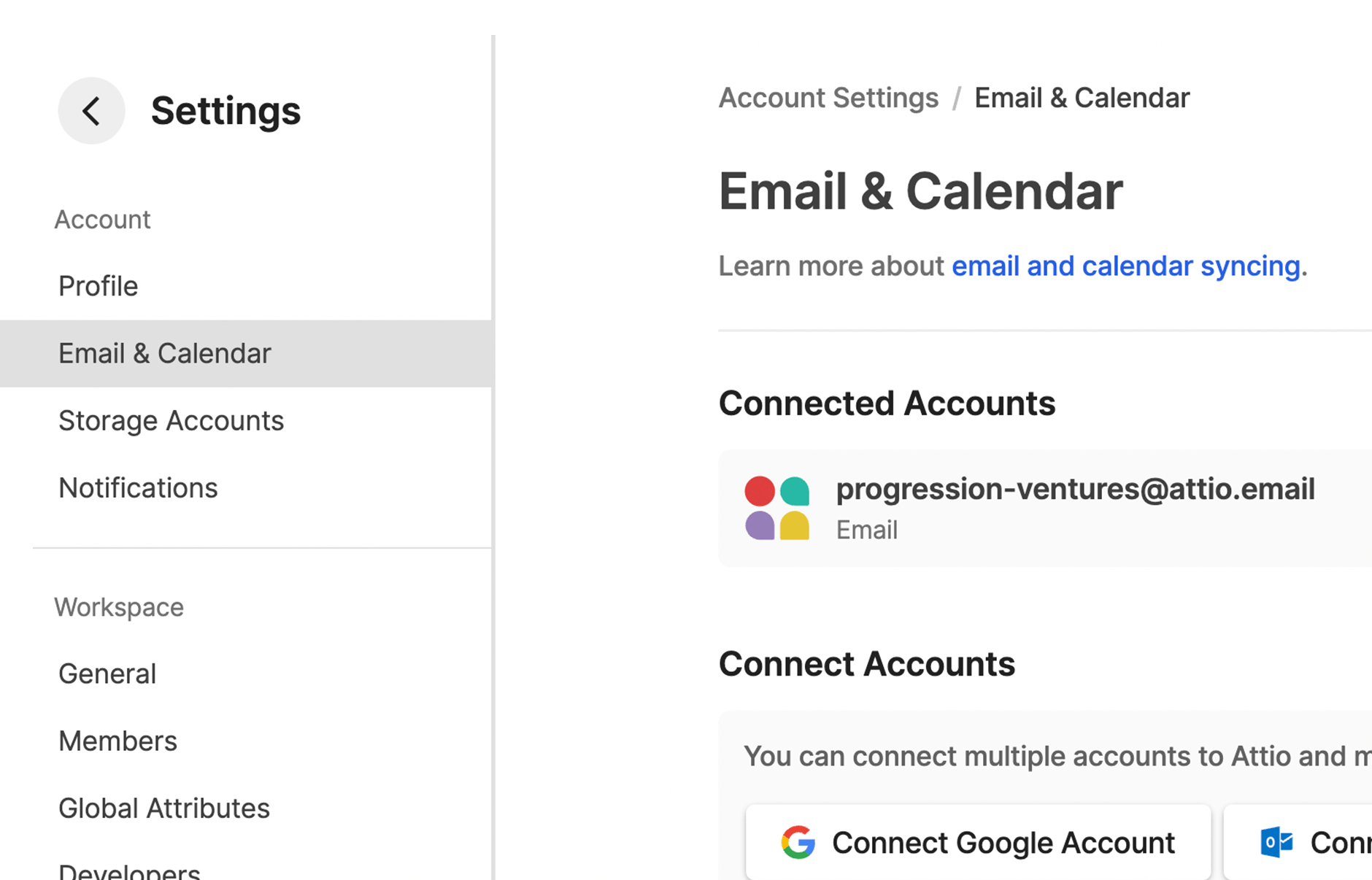 Sharing settings and blocklisting
Once you've found your inbound email address, you can choose between three different sharing levels
Click your inbound email address and choose

Mail 

to set your default sharing settings
Choose from

Metadata only

,

Subject line and metadata

, or

Full Access

Blocklist specific domains or email addresses to prevent Attio from showing correspondence
Forwarding emails
Forward or BCC emails to your inbound address using your usual email client (Gmail, Outlook, iCloud Mail, etc)
Records will be created for all of the email participants (people and companies)
Email messages and attachments will be accessible from the

Email 

tab of the record profile
Your sharing settings determine what members of your workspace can see
Couldn't find something?
Send us a message in the chat on the right ✌️