If you're a workspace admin, you'll be able to add payment details to your Attio workspace.
Click the Add Billing button in the bottom left of your screen to add your payment details.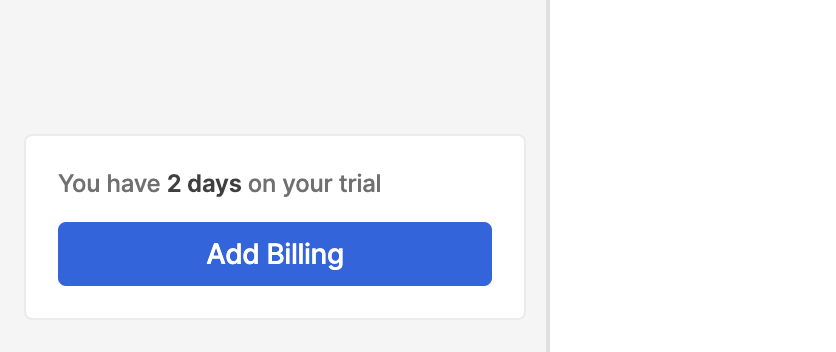 Billing basics
Each Attio workspace is billed separately - you'll be billed according to the number of seats in your workspace. If you belong to multiple workspaces, your seat will be counted and charged separately in each one.
Billing intervals are either monthly or annual, and set per workspace. You'll always be billed at the start of your billing interval. Any charges for new seats or upgrades added during your current billing interval will be prorated for the time left. A reduction in seats will be reflected on your next bill.
Managing seats
Your workspace is billed per seat - if you've purchased 10 seats, you can have up to 10 active members in your workspace at once.
You can suspend and swap the members that occupy each seat at any time. To invite a new member, you'll need to first make sure you have at least one spare seat.
In Workspace settings, navigate to Billing. Here you'll see your current seat limit and usage.
Click Manage members to edit or suspend individual member access from the dropdowns. Click Manage seats to make changes to your seat count and calculate any changes to your billing amount.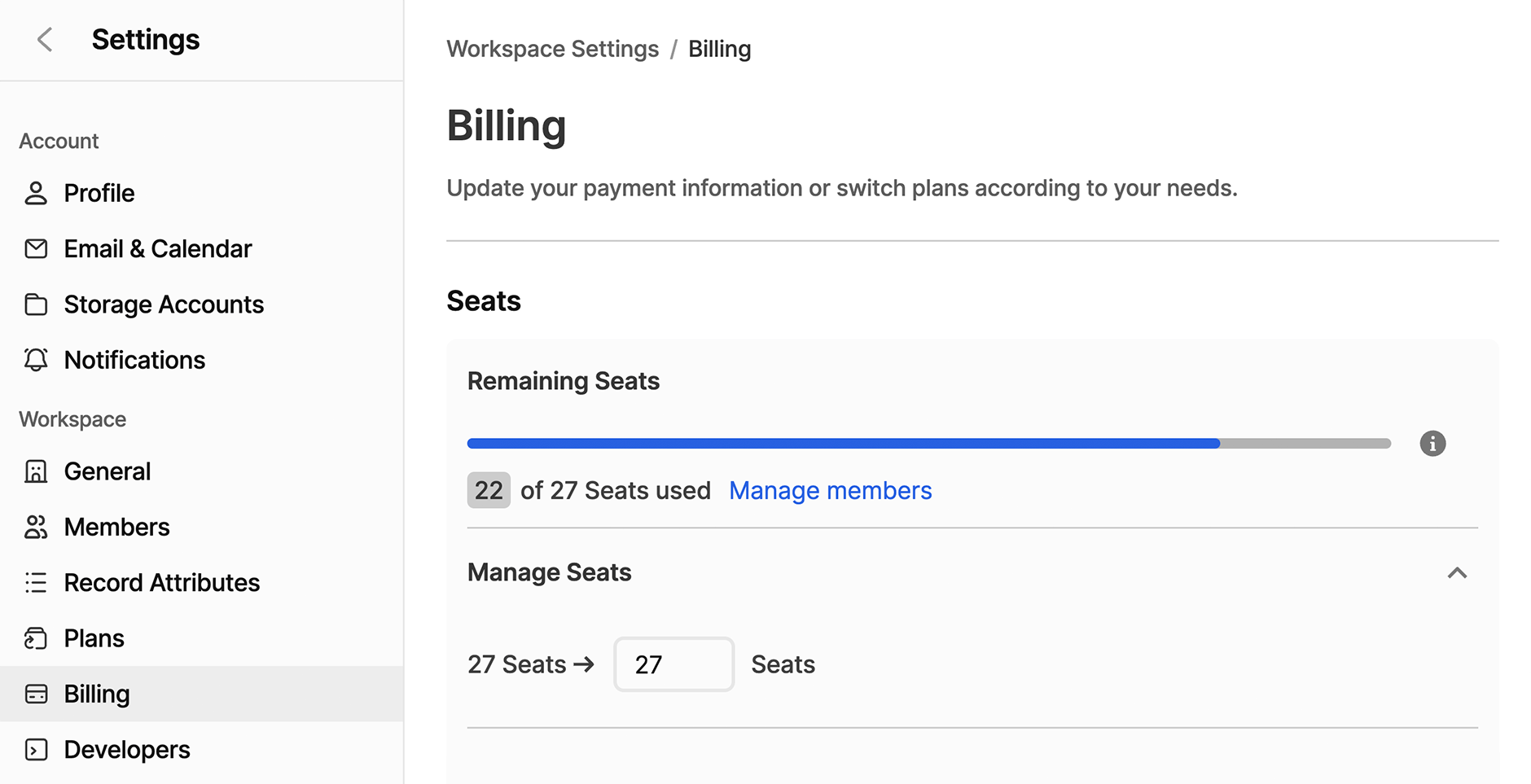 Managing your plan
Workspace admins can view and manage plan details.
Head to Workspace settings. Next choose Plans. Your workspace will be on either the Team, Business, or Enterprise plan and billed either monthly or annually. You can upgrade or downgrade your plan from here at any time using the toggles.
Upgrades will be billed pro-rata immediately, while a downgrade will be reflected on your next bill.
Note: Workspace admins can also view and download historical invoices as PDFs from Billing History.