Notifications 
You can find the Notifications menu at the top of your sidebar. The menu is split into Notifications and Requests.
Viewing notifications
Here you'll find different types of in-app alerts such as:
@mentions in notes, comments, or tasks (click on the notification for details)
Responses to your requests for email access (click

Accepted requests

to open the email in question)
Click Reply on comment notifications to respond directly.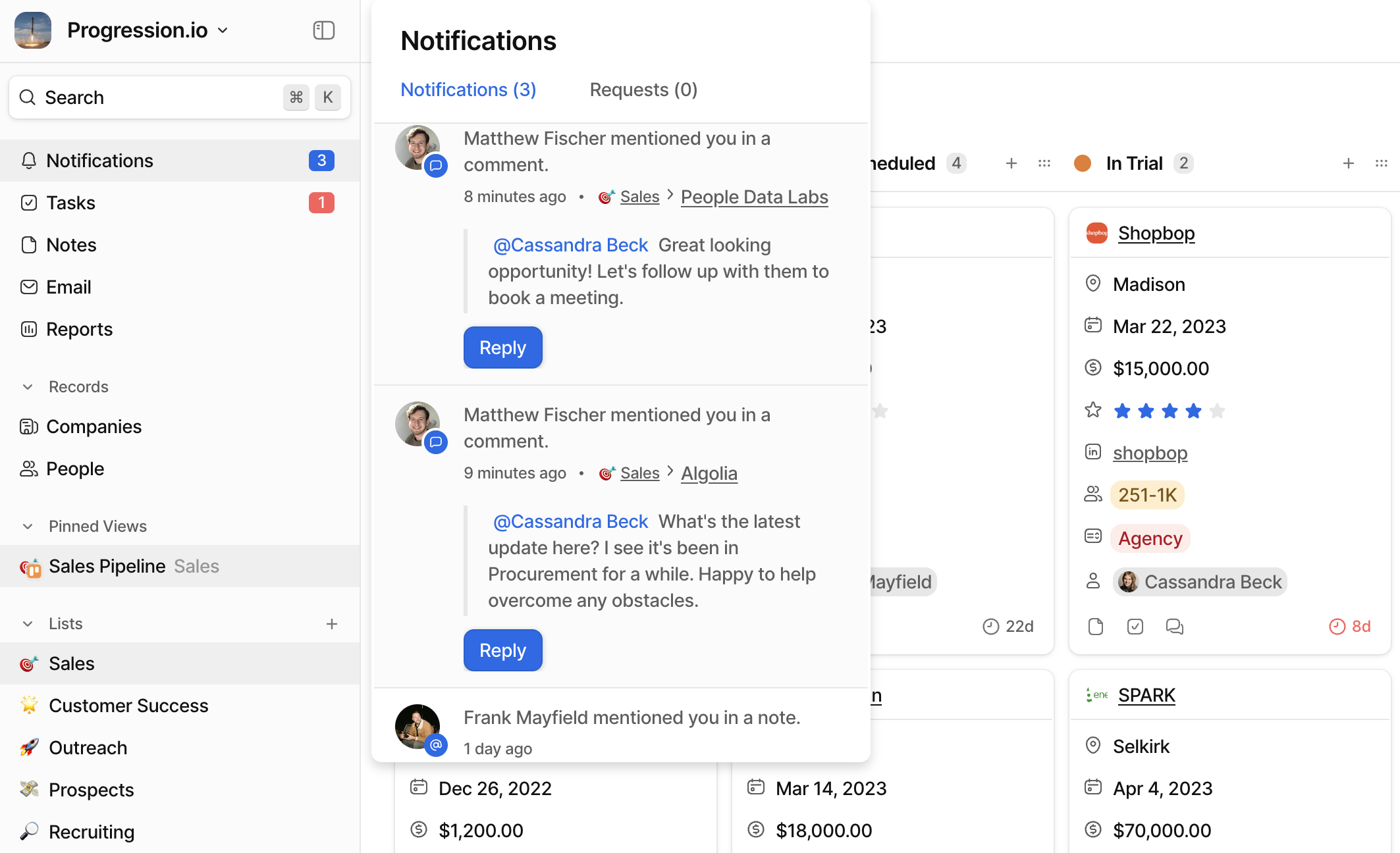 Viewing requests
Here you'll find requests from members of your workspace asking for access to certain emails.
Quickly respond to requests by clicking

Accept

or

Deny

Click on the request notification to bring up the email in question and view it
Manage access to the email in the top right of the window
Notification settings
Set which notifications you'd like to receive and how you'd like to receive them. Attio notifications are sent by email as well as appearing in your sidebar.
Click your workspace name in the top left of your workspace and open your

Account Settings

Head to

Notifications

Set your notification preferences
You can also set your notification choices for the Attio mobile app
Manage mobile alert styles (banners, dots, sounds, etc) in your iOS settings or Android settings
Note: Be sure to enable the Daily digest notification if you'd like to be notified when tasks are due.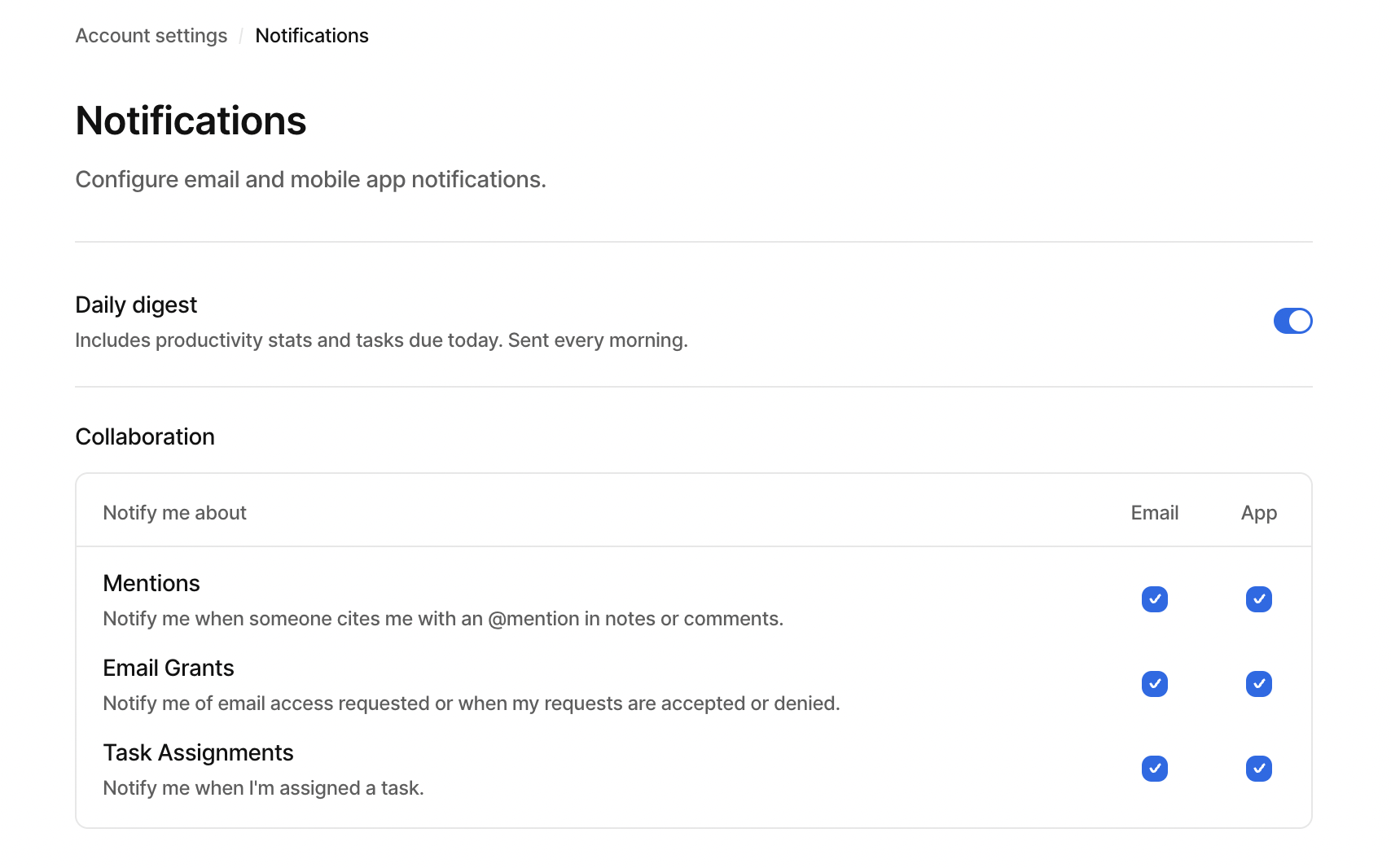 Couldn't find something?
Send us a message in the chat on the right ✌️