Attio and Google Workspace 
If your Google Workspace administrator has restricted 3rd-party app installations, you'll need to have Attio added to your trusted apps before syncing your account.
This needs to be done by the Google Workspace admin via the Google Admin Console.
Add Attio to your trusted apps
Head to

admin.google.com

Starting from the sign-in page, enter the email address and password for your Google Workspace admin account (it shouldn't end in @gmail.com)
From the side panel, select

Security

then

Settings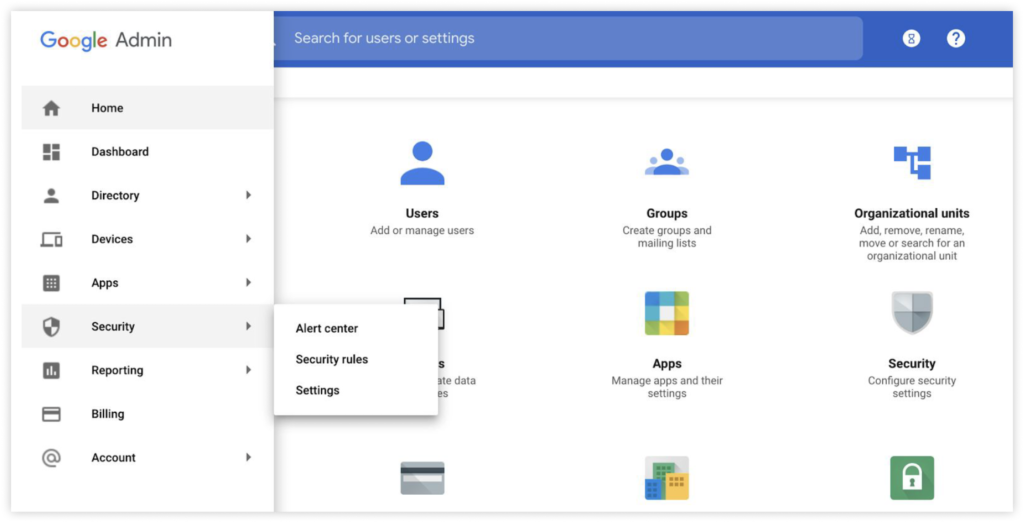 Scroll down to

API Permission

at the end of the list and select

Manage Third Party Access

‍
Click

Add App

then

OAuth App Name
Attio Application IDs
The Attio Application IDs that need to be added are:
Attio Calendar Sync - 

167690183287-gs9dmqndi7g5ocqmf5vfs4v1647kgtj4.apps.googleusercontent.com

Attio Email Sync -

167690183287-b5mo6an9uv6nt77i4d0447hlev31l7a2.apps.googleusercontent.com

Attio Google Drive Sync - 

167690183287-0rbi9euu94bkgksbh01h1mtr1glr509d.apps.googleusercontent.com

Attio Sign In With Google - 

167690183287-ktk2mrcp1k8bd5eau2k7cb01tlblf563.apps.googleusercontent.com
Couldn't find something?
Send us a message in the chat on the right ✌️