How Passionfroot uses Attio as its business engine for product-led growth (PLG)
A conversation with: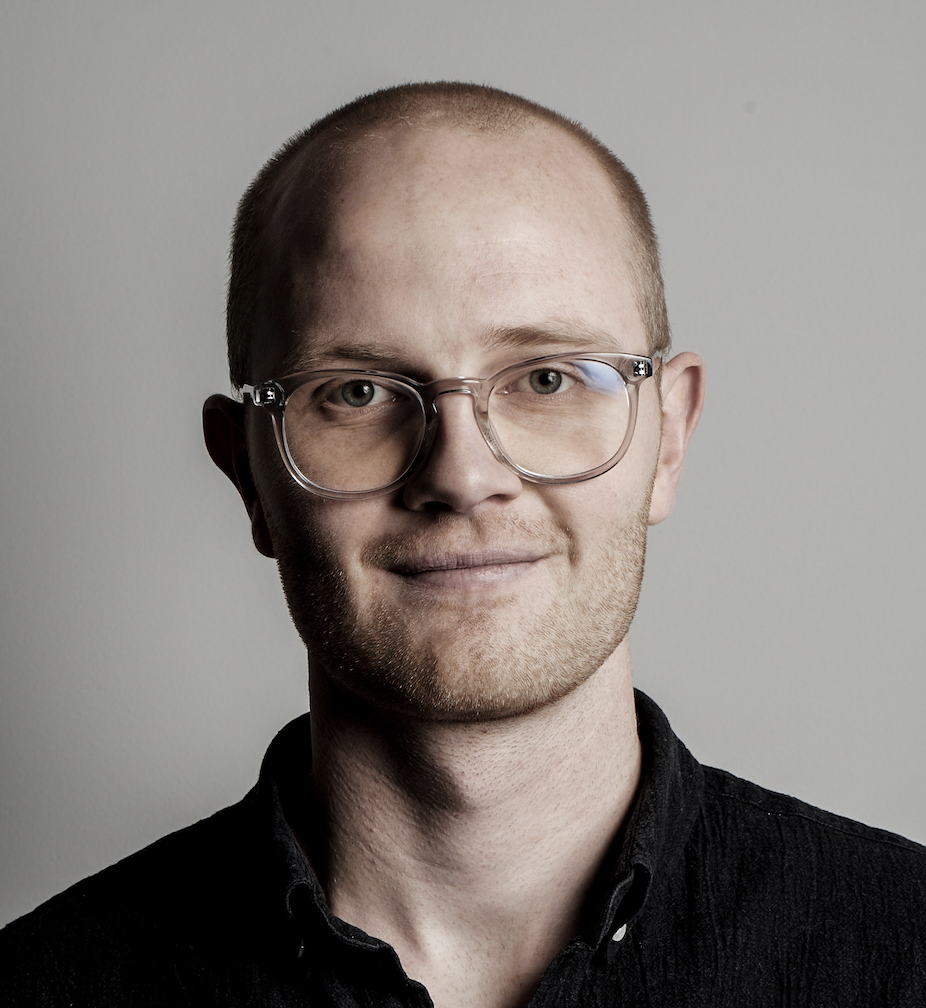 About
Passionfroot is a software tool that helps creators manage all their sponsorships, collaboration requests, bookings, payments in one place.
Industry
Creator Economy, SaaS
Funding raised
$3.3m (pre-seed)
Challenge
Passionfroot's creator economy business did not fit the traditional sales CRM data model. Working at the intersection of creators and advertisers, they needed a live source of truth that let them kick-start product & business growth on both the creator and advertiser front.
Solution
Use Attio custom objects to build a CRM that matches their relational data model, business processes, and product-led growth strategy. 
Results
25%+ increase in monthly revenue
Improved user engagement and retention
90% reduction in manual efforts
Passionfroot's story
Today's creators don't just create content: they're also running businesses. Being successful as a creator requires growing an audience, creating original content, and running a full-scale ads business at the same time. 
Despite being a $104 billion industry, creators didn't have any enterprise software specifically built to help their business. Instead, they've been running their businesses on a hodge-podge of tools that take them away from what they truly love: creating.
Enter Passionfroot, a unified no-code platform for creators that helps them manage sponsorships, collaboration requests, bookings, payments and more - all in one place.
"What we're doing for creators is a lot like what Shopify does for merchants," says Filip Mark, Chief of Staff at Passionfroot. "Sponsors can visit a creator's Passionfroot page and buy ads intelligently in a seamless process. It's AdSense - but bespoke and personal." 
Backed by some of the world's biggest creators like Ali Abdaal, the company has already become the go-to solution for some of the biggest creators worldwide. "We've got a strong user base of creators with millions of followers. The product is early, but the pull from our creators (both big and small) is there – and we're building together with them."
Product-led growth hampered by administrative overload
Despite being less than two years old, Passionfroot has already seen an incredible surge in product-led growth.
"When creators use our product, they first fall in love with the design from our talented product team. After a few weeks, Passionfroot then becomes a natural extension of their business that they can't live without," says Filip Mark, Chief of Staff at Passionfroot. "Creators want to be focused on what they're really passionate about: delivering value to their audiences. We're giving them the platform to do that – without drowning in administrative work."
Passionfroot was experiencing their own version of this problem. Using the product, brands are able to make requests to sponsor with creators. As the product took off, tracking these requests manually became impossible.
In an effort to make sure every request went through, Filip and his team set up a clearing house where they analyzed their database manually for any delayed requests and entered that data into Notion.
"Every morning, I'd wake up and have to look at our database manually, feed new entries into Notion, and then update the status of each collaboration. I'd have to check if each sponsor had sent in a creative brief and paid each creator. It was like running the Nasdaq on paper – but with creators," said Filip. "It worked in the beginning, but as soon as we started to get some traction, it became a full time job and a huge tax on our growth as a product and company."
Finding a CRM when you have a non-traditional business model
It was very clear Passionfroot needed to find a CRM. The only problem was that almost all CRMs almost always follow a data model built around accounts, companies, people and deals / opportunities objects (object is the term for data structures in CRM).
Given Passionfroot's unique business, the standard CRM model wasn't going to work for them.
"We needed a CRM that could plug directly into our marketplace-esque business model and help us drive efficient business activities to support our product – not just typical sales use cases. Our customers are creators who build storefronts, but in those storefronts they sell sponsorships to sponsors (we call them partners). So we needed a CRM that could track creators, partners and collaborations," says Filip. "Being able to handle this relational database use-case and integrate directly into our product with tools like Segment was a must."
Passionfroot first looked at Hubspot and Salesforce, but their user experiences, slow deployments, and incompatibility with its stack made it a non-starter. 
"Hubspot was unable to differentiate between our two different types of customers (creators that use our platform, and partners that book sponsorships from those creators). This rigidity just made them an expensive tool that gets the job half-done," says Filip.
The company tried Airtable as well ("at least it's more free form," says Filip), but it didn't work either because it was not capable of integrating with Segment directly to their database, and it doesn't scale well. 
The Attio moment
"We were resigned to go with Hubspot, even though it couldn't really completely fulfill our use case," says Filip. "But then we discovered Attio. I thought right away: this is *exactly* what we need."
Filip was impressed with how flexible and powerful the product is, without sacrificing the user experience or having the trade-offs that come with other CRMs.
"The level of power, flexibility and context you get in Attio is amazing," says Filip. "You can build what you want fast, and it all feels super intuitive. Best of all, even though you can do incredibly complex tasks, you don't get bogged down in complexity."
Filip also was a big fan of the product design. "Attio is super crisp and clean. It makes a CRM look sexy, even if that's weird to say. I find myself looking forward to opening Attio every day."
How Passionfroot uses Attio
Passionfroot uses Attio as the backbone of their product-led growth strategy.  "It gives us a great representation of what's going on in our product, which was a complete black box before. This lets us fill the gap between where our product is today, and what it needs to be in the future."
A single source of truth for product-led growth (PLG)
Using Attio's custom objects feature, Passionfroot has configured their CRM to be built around the three data types that are core to their business: Creators, Partners and Collaborations.
"As Passionfroot is a destination for creators and brands, the setup is perfect for us, because we have a situation where when a transaction happens, we have a relationship with both the buyer and the seller," says Filip. "Custom objects have been incredibly useful in that regard."
Passionfroot uses Attio to track how users are using their product and then take actions based on that data. "We can understand when creators are making sales, how many sales they've made, the status of their collaborations, and when new sponsors come in."
They've set up a direct integration with Segment, meaning user events are always updated in real-time inside of Attio. 
"We were really impressed with how easy it was to integrate other tools with Attio. Attio has great documentation, which makes it very easy to get started and understand what's going on."
Improving user engagement and retention
Passionfroot uses Attio's powerful record, filter and view features to monitor the user journey in their own product and take action if needed. 
"We use kanban views for what we call 'user sprints,'" says Filip. "Basically, when a new creator signs up and a record is created, we can filter to create monthly sprints and see how far along our users are in key product events. We then use that data to ensure we're prompting that user to move up the funnel."
With Attio, Passionfroot is building a more fluid and effective user journey, bolstering both engagement and retention.
Increasing revenue by 25%
Before discovering Attio, Passionfroot was spending 12 hours a day making sure opportunities between creators and sponsors were going through to completion. 
Using Attio, they've streamlined this process to mere minutes.
However, they're not just saving time. The team's been able to use Attio to course-correct any delinquent payments and also drive new business with brands and creators through their Partner Network - generating an extra 25% in GMV per month, thanks to Attio. "It's allowed us to plug the holes in our business – and now play offense." 
For Passionfroot, logging into Attio isn't just routine – it's essential. It's become a critical gear in their rapid growth machine.
The startup journey with Attio
"Attio is an incredibly flexible product, you can build anything on it. It gives you the tools you need to build a CRM that's exactly right to your business, your data, and your processes," says Filip.
Filip estimates that Passionfroot has saved 90% of their time from an operations perspective by using Attio. 
"We know the results will be even better as we continue to build out Attio's functionalities," he adds.
Passionfroot also knows that they've picked the right platform to scale with them on their journey. 
"As a company, Attio has the hunger to take in your feedback and make your feature requests happen. You just won't get that level of product velocity from Hubspot or Salesforce." 
"They have a bunch on the roadmap that we're waiting for with anticipation – because they have an incredible foundation and vision that is aligned with the flexibility that modern tech teams like us need."