How June uses Attio to take its product-led growth motion to new heights
A conversation with: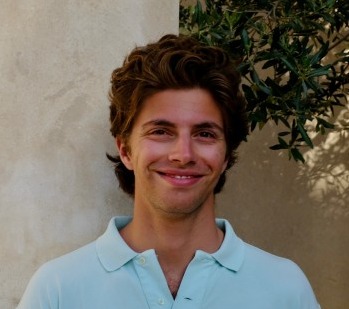 Alberto Incisa
Head of Growth
About
June is a powerful product analytics tool that allows B2B SaaS companies to instantly understand the most important metrics for their business.
Company size
1-10 employees
Headquarters
San Francisco
Funding raised
$2.4m (seed)
Key templates
Custom objects
June integration
Challenge
June's product-led growth (PLG) model faced difficulties aligning with traditional CRMs. They needed a seamless integration of product data and CRM data in order to capture and act on the best PQLs (product-qualified leads).
Solution
Use Attio to build a CRM that combines their product and customer data to give them real-time insights into customer activities and potential growth areas.
Results
A single source of truth for all CRM and product data in one place
Automatic identification of PQLs – upsell opportunities, high value accounts 
Strong customer retention with automatic churn risk identification
June's story
In 2020, June co-founders Enzo Avigo and Ferrucio Balestreri were working at Intercom when they noticed that the product analytics tool the company used was so difficult to use that teammates were openly using other methods to get the job done.
"People were so fed up with the tool that they were using qualitative data much much more," explained June CTO Ferrucio Balestreri. "Surveys, user interviews and gut feelings were much more preferred to data analytics. We understood that qualitative data had its value, but analytics are so important."
Both Avigo and Balestreri were amazed. The "aha" moment for them arrived – what if there existed an analytics tool that was powerful but also simple and easy to understand?
And that's how June was born. With just a few minutes of setup, product-led growth (PLG) companies can easily understand their most important product metrics to understand their users and grow revenue. 
Fast forward 3 years later, they've raised $2.4 million from tech's top funds and incubators (Point Nine, Y Combinator), were named the fastest growing app on customer data platform Segment, and won the Golden Kitty award from Product Hunt as the #1 Data & Analytics app.
Searching for the right CRM
For any PLG startup, product analytics is one of the first tools in any company's stack. 
Every company needs to understand metrics around acquisition (How many signups were this week vs last?), engagement (What is the retention rate?) and monetization (what unique value is causing users to sign up?)
This data is powerful because a company can see exactly how users are using the product, what features are sticky and what causes churn. 
"Because we're a PLG startup building analytics products for PLG companies, we've always had a great understanding of how users are using our product," said Alberto Incisa, Head of Growth at June. "But the question became: what about the other side of the equation? How do we identify and act on our PQLs (product-qualified leads?)"
The answer became clear: June needed a way to combine their product data with their CRM data. First they tried integrating their product data with Hubspot, but it created a significant amount of data quality and cost issues.
"Since we weren't able to have our own workspace object in Hubspot, we had to combine our data with the Contacts object. That caused a ton of data quality and consistency issues on our end" said Incisa. "In the end, we were going to have to put in too much effort at too much cost just to get something that might work for us. It wasn't worth it."
June needed to find a CRM that could fit their exact PLG motion and data model.
The Attio moment
"After briefly trying Hubspot, we switched back to our old way -- spreadsheets, looking up PQLs in Gmail, LinkedIn, etc.," said Incisa. "Everything was manual and took a very long time."
And then June found Attio. They were thoroughly impressed: with the design, the time-to-value, the power, and most importantly: the flexibility.
"Attio's design is awesome…it's so nice and so clean," says Incisa. "But the biggest thing for us was that Attio has custom objects, meaning we could mold it exactly how we wanted based on our PLG motion and data model."
June was also really impressed by the speed of Attio's product. "We were blown away by how fast Attio is, even when you have hundreds of thousands of records. You can search through your data crazy fast. It's a wonderful experience."
How June uses Attio
June uses Attio as the engine for their product-led sales efforts. Using the tool, they are able to build new strategic GTM motions on top of their PLG efforts that allow them to increase revenue growth.
A single source of truth for customers, users and prospects
June uses Attio's custom objects and integration capabilities to configure their CRM to exactly match their data model and PLG motion. 
"Attio is like the engine of our GTM strategy, because we're able to see all the analytics, business, and relationship data about our customers all in one place and then act on that data," says Incisa.
June has integrated their analytics and product data with two custom objects – Workspaces and Users. They're linked relationally to Attio's companies and people standard objects, meaning they get a whole view of the customer without any data quality or consistency issues.
"The ability to have separate objects for Users/People and Workspaces/Objects is a huge differentiator for us," says Incisa. "It ensures that we can have a continuous relationship with a customer even if they switch companies. Users change roles, relationships stay constant."
Identifying product-qualified leads (PQLs) for revenue growth
Using Attio's view and list features, as well as built-in data enrichment, June is able to quickly identify which of their workspaces are product-qualified leads.
"We're able to see in real time which of our free workspaces are using the product a lot and then reach out super quickly," says Incisa. "It's amazing because we right away get all the context on not just if anyone on our team has an existing relationship with the company, but also their industry, location, employee range and ARR."
The ARR data actually allows June to automatically see which of their workspaces and users come from companies with high ARR. "We're able to use that data point to reach out and start building relationships with companies that could present great expansion opportunities."
Product-led growth with a human touch
Attio's ability to integrate product data with CRM data has played a key role in June's growth journey. 
"Product-led growth doesn't mean zero human interaction. Building relationships with customers is still incredibly important," says Incisa. 
"Integrating our product data in Attio has allowed us to easily identify high-potential accounts, accounts that are a churn risk, and power users on our free plan that could be great upsell opportunities," says Incisa. 
"We don't have a sales team, so everything needs to be super efficient. With Attio, we can be super efficient and ensure we're not letting customers slip through the cracks. In fact, we've gotten so much value out of Attio that we decided to build an integration for it for our customers in our own product."
The new integration between June and Attio is now live. Read about the announcement here.