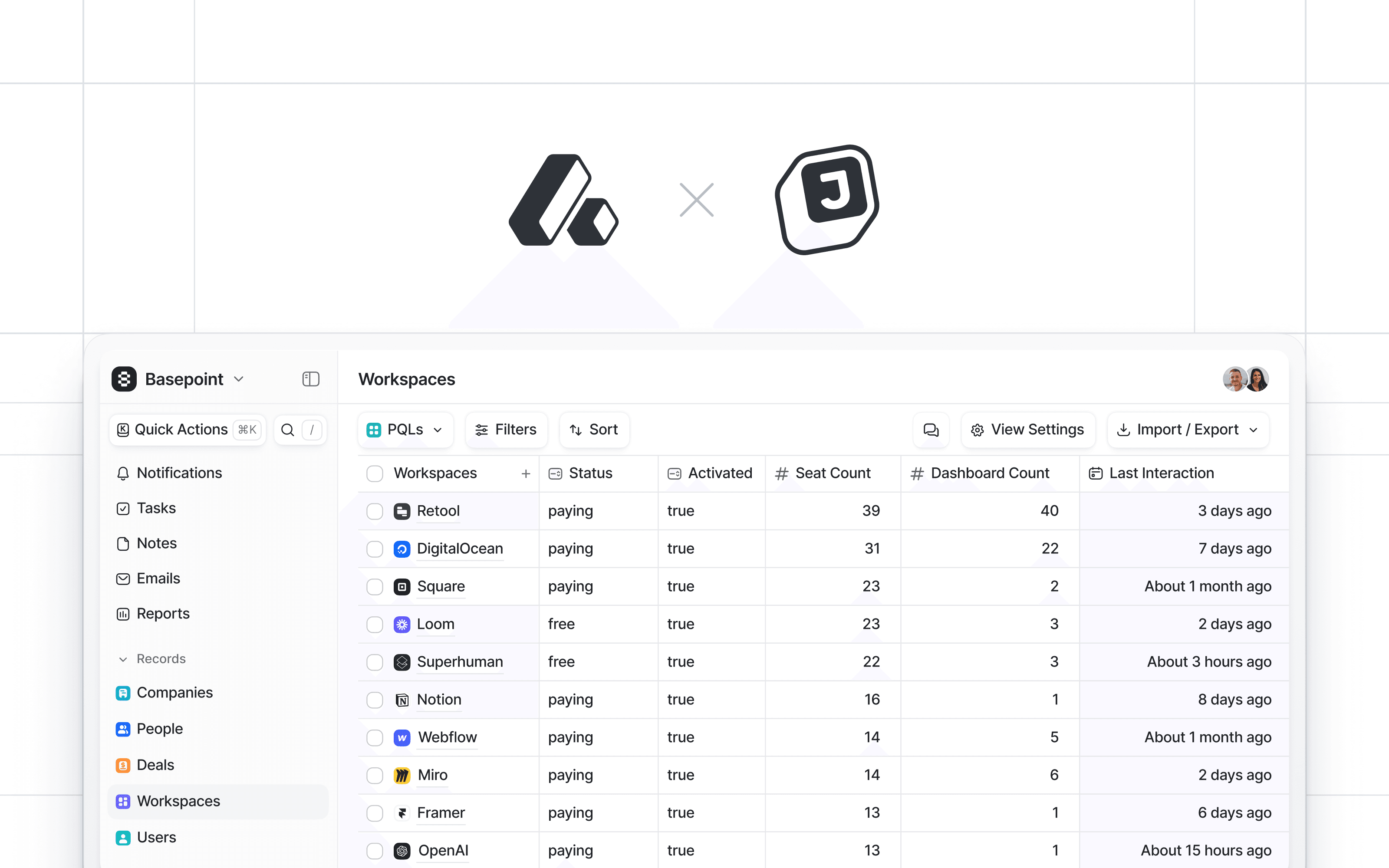 Over the past few years, product-led growth (PLG) has become one of the most important GTM motions in B2B SaaS.
However as the shift to PLG accelerates, most CRMs are struggling to adapt. Their rigid data structures mean that businesses must shoehorn product data into data models that don't make sense, or they can't even integrate their data at all.
Attio is different. From the very beginning, we've built our product to natively support PLG motions. That's why we're thrilled to announce our integration with June, which will bring your product data into Attio with just a few clicks. No reverse ETL or data warehouse required.
A CRM natively built for PLG
Attio's powerful object data model allows you to fully integrate your data in whichever way that makes sense for your business. You can use custom objects to build a data structure that exactly supports your product data. For example, in a typical PLG setup, you would create objects for Workspaces and Users: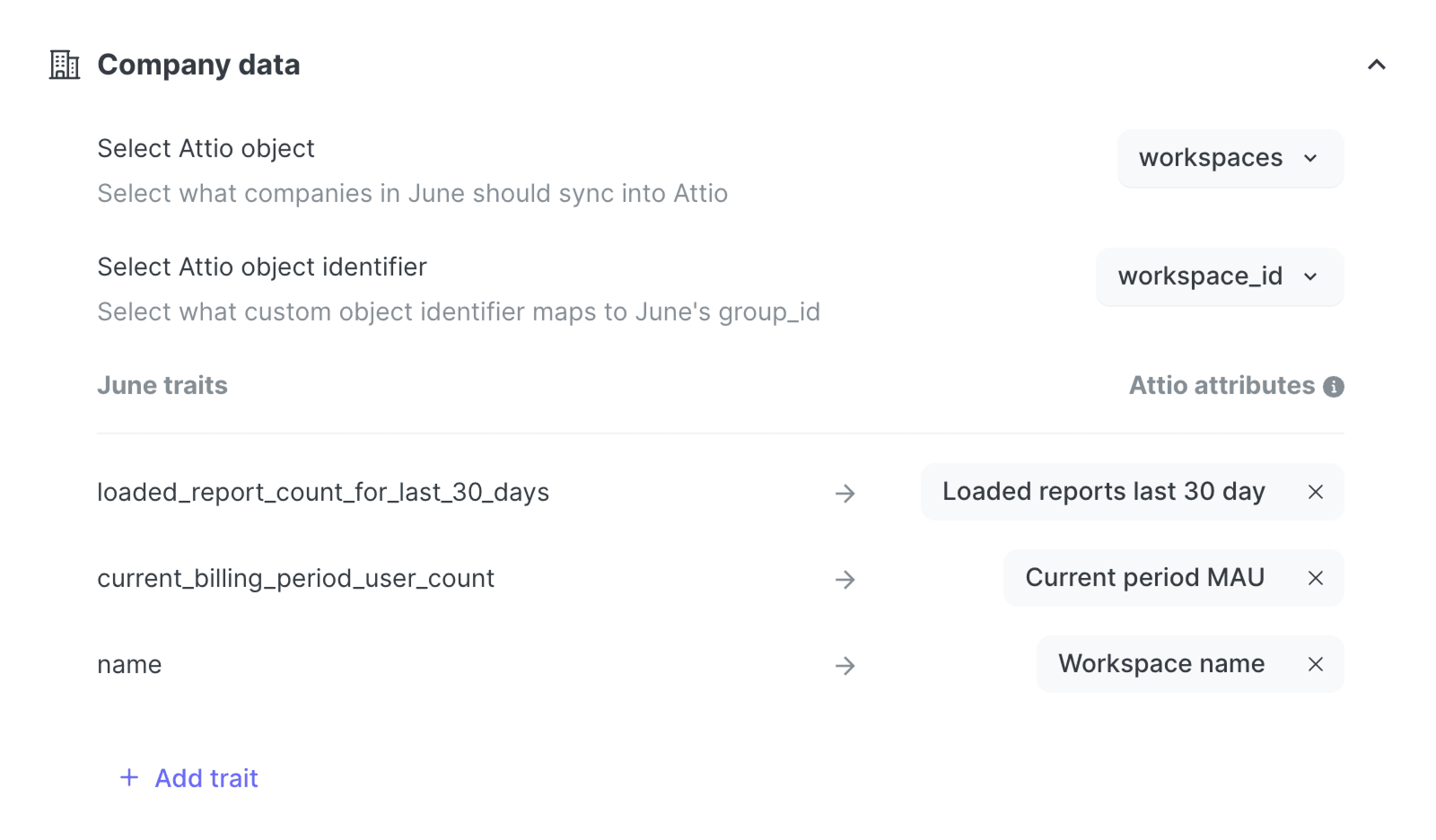 Then using June, you'd just need to map the attributes of your custom object with the relevant data points that you want synced in Attio.
In this case we're mapping data to the Workspaces object: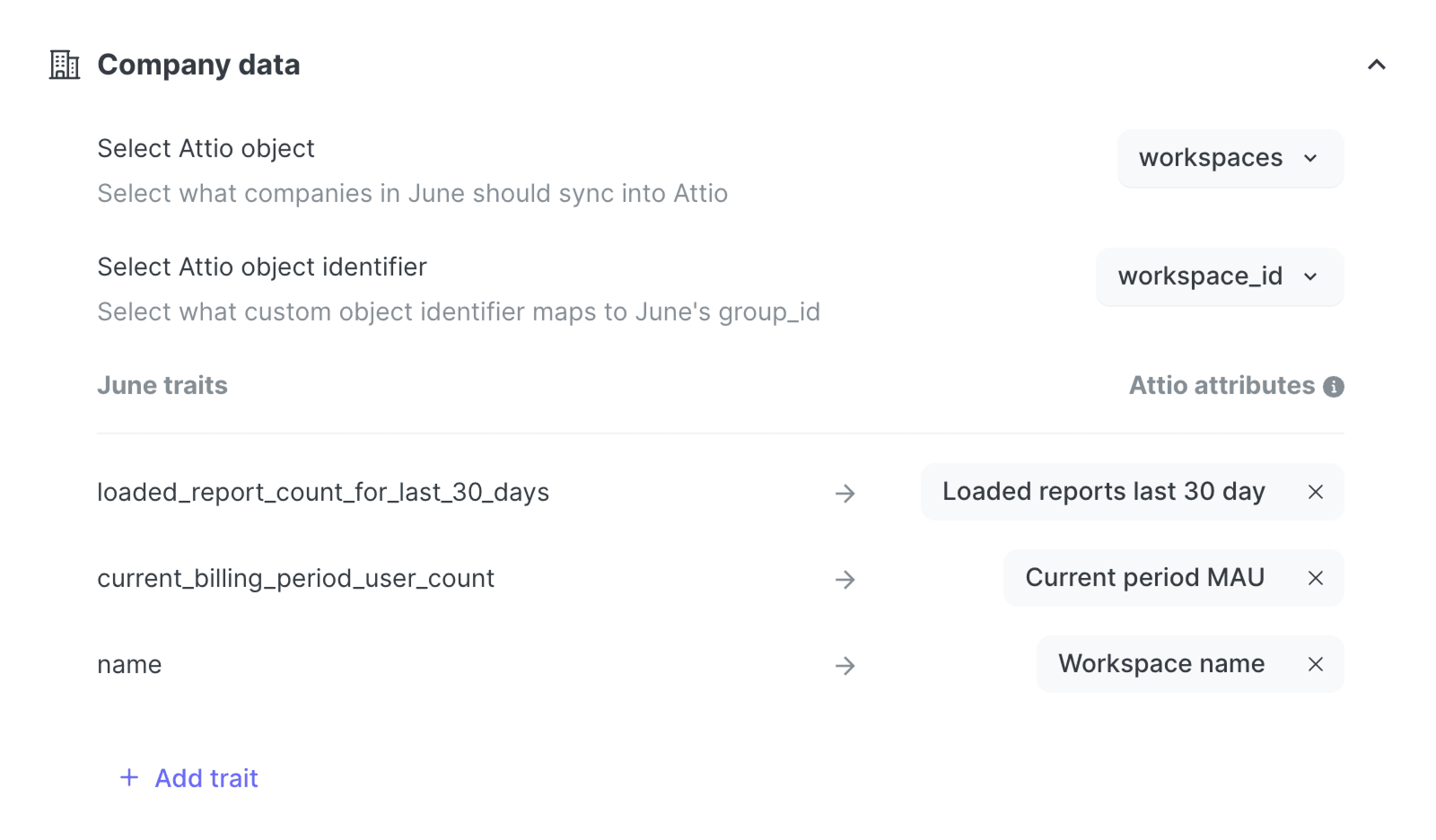 In just a few steps, you can have a holistic view of your customers and their product usage directly within Attio.
A single source of truth
By combining all your product data alongside your customer information, your GTM team will have all the right signals to do things like:
Upsell power users. Use Attio's view feature to identify the strongest PQLs based on your most important product metrics.

Prevent churn. Automatically see which of your users are not using your product as frequently as before and therefore are at risk for churn.

Get the right context on every user. See right away which users you already have existing relationships with, as well as their industry, location, employee range and ARR.
How to get started
To get started, you need to enable and connect the integration via June. Visit our help center article for more information