How Baton uses Attio to automate its GTM efforts and drive its growth
A conversation with: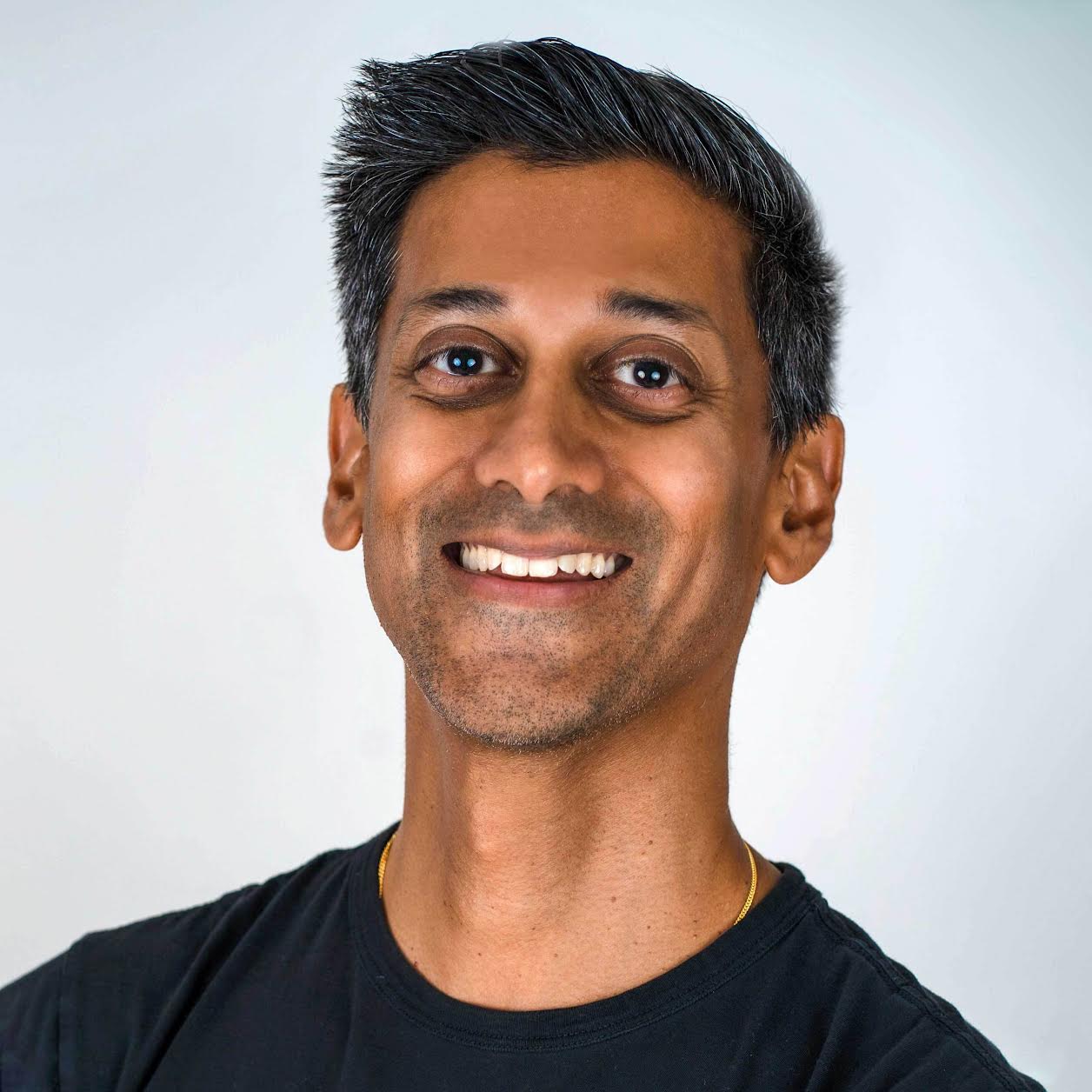 Chat Joglekar
CEO and co-founder

About
Baton is a marketplace which offers owners of small businesses free valuations to help them grow and sell to the right buyers at the right time.
Headquarters
New York City
Funding raised
$2.8m (seed)
Key templates
Automations
Custom objects
Challenge
Baton's early-stage CRM of Airtable, Retool and Notion hindered their ability to grow and scale, causing numerous bottlenecks and data visibility issues.
Solution
Use Attio to centralize their sales-led GTM efforts, automating updates throughout the sales process to drive and support their growth.
Results
25%+ savings on time spent manually updating records
A constantly evolving CRM that grows alongside their business & integrates and syncs with their internal databases
A unified source of updates on every aspect of the GTM motion for the whole team
Baton's story
Small businesses play a vital role in both our economy and our communities. Yet if owners want to understand their company's valuation or find the right buyer, they face many difficulties. The lack of transparent marketplaces means that owners risk undervaluing or overvaluing their business, often leading to financial losses or missed opportunities. As a result many small businesses simply shut down rather than transferring ownership, entailing vast losses for owners and preventing many promising entrepreneurs from ever running a small business.
Enter Baton, a marketplace for small businesses that offers free valuations to support owners in planning their next move, be it growing or selling their business.
"You can think of Baton as the Zillow for small businesses – a trusted and transparent marketplace where the business, the financials and everything else that's required is verified," says Chat Joglekar, co-founder and CEO of Baton. "That's really what we're aiming to build."
Struggling with a DIY CRM
Like many early-stage startups, Baton held off on adopting a CRM as long as they could because of the complexity and slow time-to-value typically associated with traditional CRMs. 
"Finding and then setting up a CRM is usually a huge ordeal. It's a really big buying decision and you get locked in," says Chat. "Making them work for your business in a way that drives growth is very difficult. We knew we had to get a CRM at some point, but we wanted to push that out for as long as possible."
Baton instead integrated a variety of tools together, including Airtable, Retool and Notion, to track their customer relationships. This worked initially, but like all DIY, stitched together systems it was cumbersome, manual, and incredibly hard to scale. Ensuring that the data stored in each of these different tools was correct and consistent was an increasingly large burden for the team.
"Our biggest challenge by far was making sure that data was up-to-date and consistent across all of our tools," says Chat. "What stage were people at? Had they given us their data via our onboarding flow? We would actually go to Retool, which we use as our admin dashboard, and manually copy and paste each of those things into Airtable. That took hours of our customer success and sales reps' time."
The surging volume of administrative tasks was soon taking up multiple hours a day. This threatened the team's productivity and scaling potential, leading Baton to urgently search for a CRM solution.
The Attio moment
Although the need for a CRM was evident, Chat was eager to avoid the rigid structure of traditional CRMs, especially Salesforce.
"It was important to us to find something that wasn't Salesforce. That's because once you're on it, everything takes so long to implement. You have to hire developers just to get things going and you can't make any quick changes. You just get locked in. So I was trying to find a solution that fit everything we wanted with nothing we didn't."
Baton also quickly ruled out Hubspot, because it wasn't possible to easily implement custom objects (object is the term for the data structures in a CRM). As a marketplace business, the traditional CRM structure of Companies / Contacts / Deals just wasn't enough.
"Hubspot offered a lot of features, but its structure was still too rigid for our longer-term goals. We really want to reach a point where we have every small business in America stored in our CRM, and Hubspot just lacks the power and flexibility we need to achieve this." Due to the sensitive nature of small business data, it was important to find a solution that met Baton's security standards.
So when Chat finally found Attio, he was delighted to see a lightweight and secure CRM that he could build out precisely the way he wanted.
Chat was instantly impressed by the power and flexibility of Attio, and particularly the power of its automation engine. "The fact that you're not locked into a structure feels good. With Attio you get the flexibility of spreadsheets and Airtable but with the power of a very advanced CRM. You can pretty much automate any business process and mold it to your exact data structure."
He was also impressed with how easy it was to use Attio to bring Baton's DIY setup right into Attio. 
"It was fortuitous timing because we were in the zone of outgrowing our Airtable instance, and I think Attio has all the things we liked about Airtable, but with much more power since it's got the true features of an advanced CRM. There were just the right amount of built-in assumptions that we didn't need to build everything from scratch, whilst still having enough flexibility that we could structure our CRM precisely how we wanted."
How Baton uses Attio
Today, Attio is integral to Baton's entire GTM strategy. Using custom objects, Baton has configured Attio around its three key data types: Buyers, Sellers, and Leads. Paired with the newly released Automations feature, these constitute the primary driving forces for Baton's ever-evolving sales pipeline.
Automating sales processes
Before finding Attio, Baton was spending multiple hours a day manually updating every small piece of data whenever they changed the stage of a business in their three-part sales process. Thanks to the newly released Automations feature, Baton now automates all of these processes. This reassures the team that nothing falls through the cracks between their different pipelines by sending them automatic reminders when particular accounts need following up, or instantly updating the stage of a business when an attribute is changed.
Baton has also been particularly innovative in automating their weighted pipeline forecast, building a workflow specifically to update the probability of closing a deal based on the stage of the business in a pipeline.
The impact of automating these tasks on Baton's productivity has been vast. "We've saved 25 to 30% of the sales team time using Attio Automations," said Chat. "It's helped us scale tremendously and clear a huge chunk of time off the sales team."
With plans to start mobilizing the Outreach integration within Automations in the coming weeks, Baton anticipates saving an additional 25 to 30% of the sales team's time by automating Outreach sequences.
Since moving to Attio, Baton has also lessened the burden on the engineering team to support admin functionality needed by the sales team – a big problem Chat has faced when using Salesforce in the past. While the engineering team uses Attio's developer-friendly tools to keep user data in sync with Baton's database, Attio empowers the sales team to create their own views and workflows in a quick and intuitive way without having to wait for engineering.
"Attio's list and view features are incredibly powerful. We can slice and dice the data in so many ways," says Chat.
Custom data structures for their marketplace business model
Baton's marketplace business model meant that the traditional CRM data structure of Contacts / Companies / Deals wasn't going to be enough for them. Small business owners and buyers must fill out surveys to verify all their data. Baton needed to be able to incorporate that data inside their CRM.
With Attio, they've been able to build objects for Buyers, Sellers and Leads – the three key data structures their business relies upon. Using Attio's API, they're able to automatically sync that data in Attio and then link it to their Company object. 
"Attio's custom objects and API have made it so much easier for us to understand what's going on with our customers and prospects," says Chat. "It's pretty amazing we can have a completely custom CRM that supports our business and data model with very little setup."
Automated, real-time updates to keep the team on the same page
Baton also integrates Automations with Slack to ensure that the entire Baton team is on the same page, sending real-time notifications for a vast range of use cases.
"Slack is such an important tool for us day-to-day, so being able to sync our CRM and Slack together has made a big impact. We're all kept in the loop in real time as things happen. For example, we've built a workflow specifically for valuation reports which sends a Slack notification whenever we deliver a valuation. These valuations are really important for our team, so it's great to keep the engineers and designers informed in real-time of what's going on on the GTM side of things."
Baton has also automated Slack notifications for when deals are closed, financial details need updating and more. These frequent updates ensure that everyone in Baton understands the current GTM strategy, maximizing the efficiency of collaboration between different teams.
Scaling up alongside Attio
Chat believes that "a tool like Attio is so important for an early-stage startup because it allows you to build and iterate your sales motion from the ground up really quickly."
For Baton, Attio has quickly become an integral tool in their stack to drive and support their goals to scale. In a short time, Baton has already gone from relying on a DIY Airtable to running a powerful, complex CRM that serves as the backbone for all their GTM efforts. 
"We know that Attio is going to grow with us. It's such a key strategic platform for us, our growth and our ability to scale, sitting on top of our data. Also, the customer support is top-notch. We get replies incredibly fast, which you just wouldn't see at Salesforce or Hubspot."
Attio has also received overwhelmingly positive feedback from the team. "Everyone on the GTM side has seen such a big boost, and so too have the engineers, since they can focus on building our product. We're excited to see how Baton and Attio grow together in the years to come."