The essence of product-led growth (PLG) lies primarily in the product itself, meaning that it is the main driver to customer retention and revenue generation. More and more SaaS companies are adopting a PLG strategy as there is more scaling and growth potential with lower customer acquisition costs. However, just because your product takes the front wheel doesn't mean you have nothing to do in the background. In reality, a lot of developmental work needs to be done to ensure your product is compelling, intuitive, and fits your ICP's needs.
What's equally important is understanding your customers' behaviors and making informed, data-driven decisions to grow your business. Achieving this requires utilizing the right tools and monitoring the relevant metrics. This is where Automations can come in useful, as you can create workflows to perform repetitive tasks and detect data changes in real-time for you. With this, you can save a lot of time and you can focus your energy on developing strategies to attract more customers.
We have listed our top three Automations templates for you to try in your PLG strategy:
1. Churn monitor
Use the churn monitor template
The best way to understand your customers' behaviors is by finding out what doesn't work for them. Although it could be disheartening to see churn, it is actually a good opportunity for you to reflect and evaluate ways to make your product more suitable for your ICP. The purpose of this workflow is to prompt you to contact recently churned customers by detecting subscription cancellations in your Attio workspace. This not only ensures consistent feedback collection but also enhances your responsiveness, increasing the chances of reestablishing a connection with the customer.
2. Seat count watcher
Use the seat count watcher template
For a SaaS company, monitoring your customers' product usage is crucial. While churn can indicate areas that you can improve on with your product, seat count can suggest how much your customers use your product and the revenue associated with it. With this template, you'll constantly be notified of any seat count increases and decreases via Slack, allowing you to detect quality leads and potential churn instantly. These live updates will provide you with immediate data-driven insights which can guide your decision-making towards building product-market fit.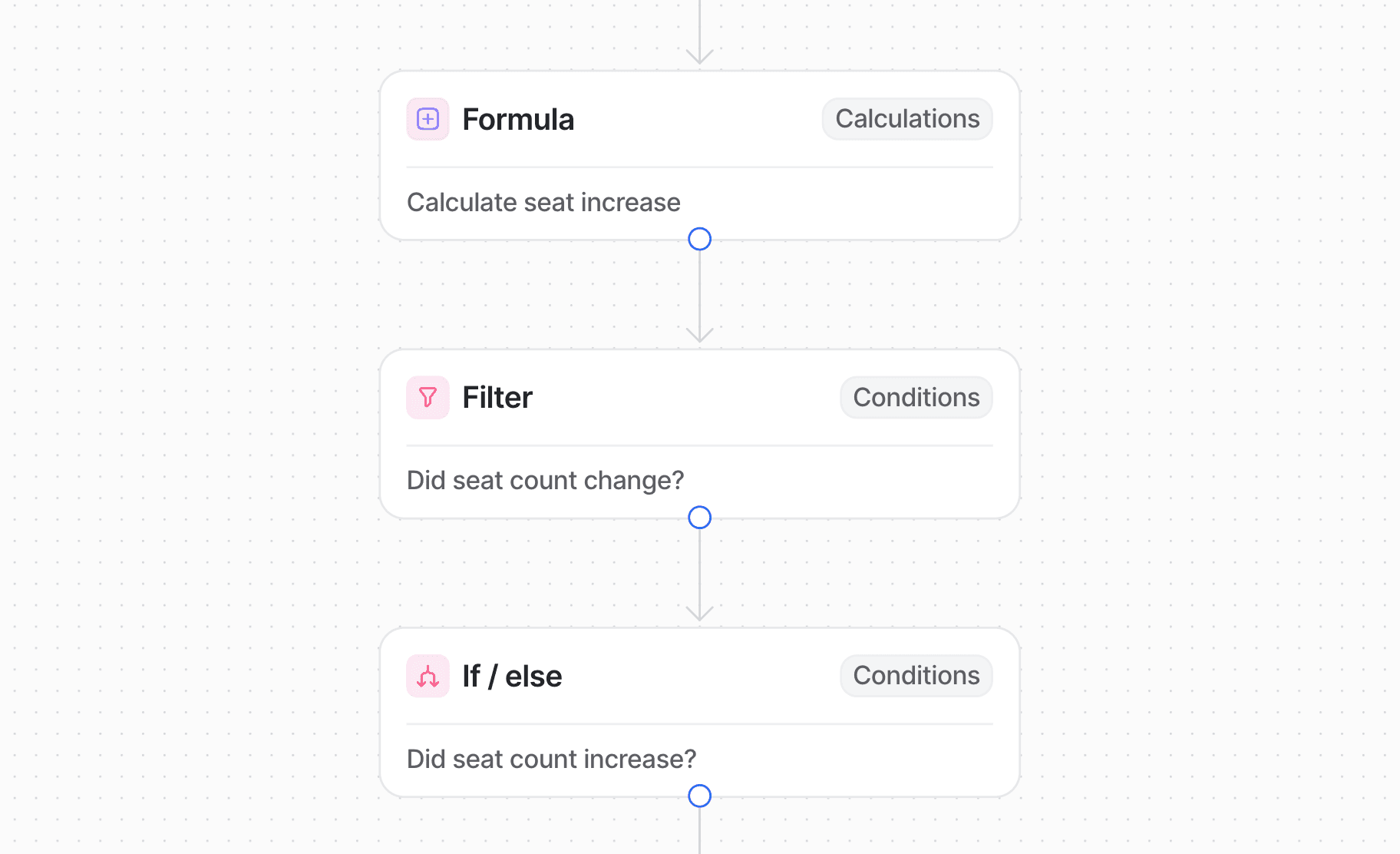 3. MRR watcher
Other than tracking your customers' product usage and satisfaction, keeping updated on your customers' MRR is essential to obtaining insight on your product's performance. By analyzing MRR fluctuations, you can determine your business' growth trajectory and make precise financial forecasts. Our MRR watcher workflow automates this process, detecting any shifts in your customers' MRR attributes and delivering real-time updates to Slack. Harnessing this tool ensures you remain at the forefront of all financial shifts.