Default attribute values 
Adding a default attribute is a lot like creating a kind of 'rule' for new records in your list. Your default value will be assigned to all records you add automatically, saving you from doing it manually. You need to be an admin to set default attributes.
Click the

⋮ 

icon

 

in the top right of your list
Select

Manage attributes

Click the

⋮

icon beside your chosen attribute followed by

Edit attribute

At the bottom of the window, use

Default value

to set your default value for all new records you add to your list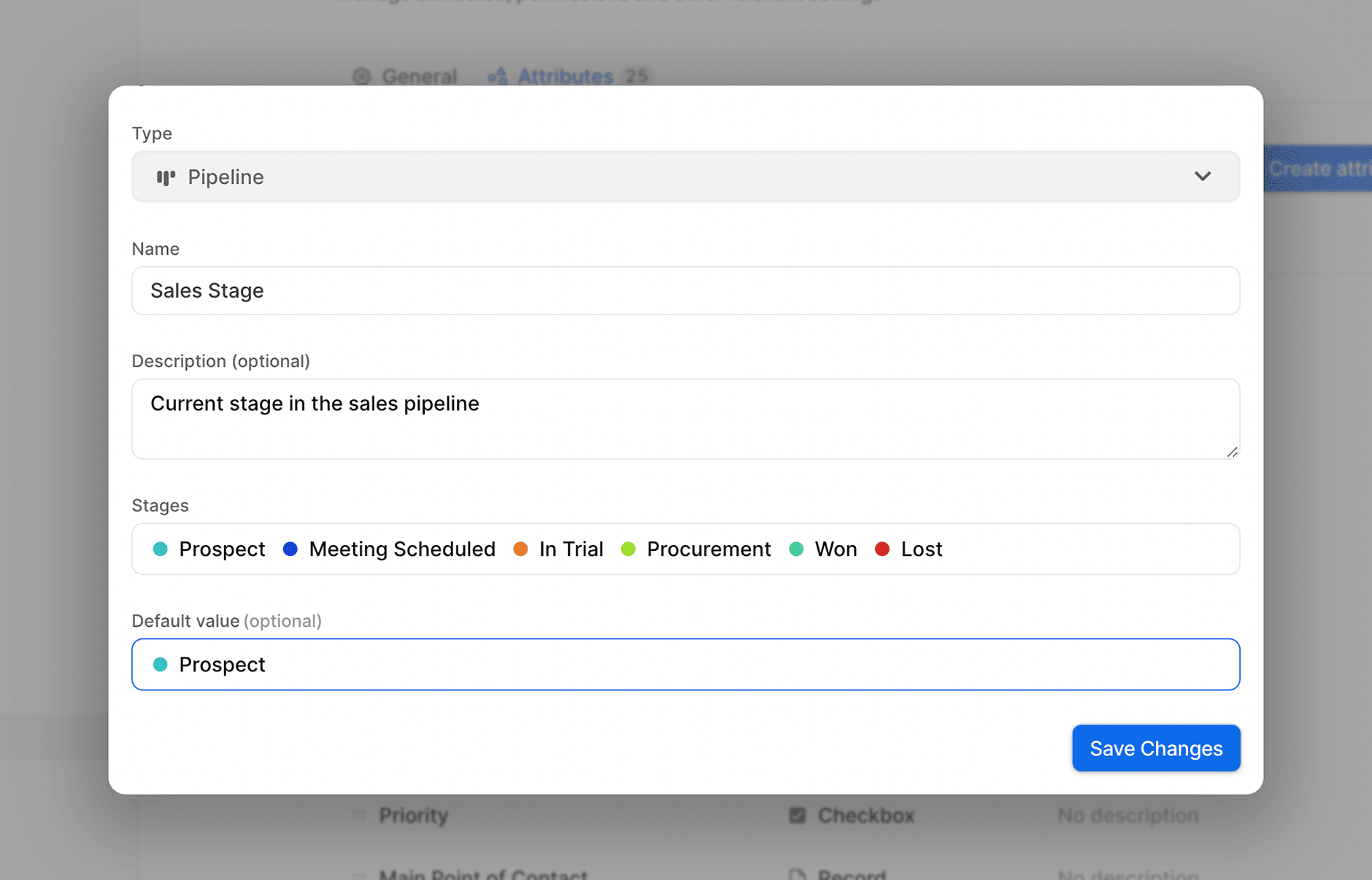 Some types of fields (user and date) can have conditional values set such as Current user or 2 weeks from now.
A few common use cases of default values are:
Stage

default to

New 

in a pipeline

Owner

field default to

Current User

Onboarding date

default to

Today
Couldn't find something?
Send us a message in the chat on the right ✌️