LinkedIn Lead Gen Forms makes it easy to collect new leads with simple forms on LinkedIn's ad platform. This simple Zap will automatically send all new form submissions to your Attio collection.
Prep: Connect Attio and Zapier
Follow our guide on how to connect Attio to Zapier, making sure you've set up your API key with both read and write permissions. This will help to ensure your Zap runs smoothly.
Prep: Connect LinkedIn Lead Gen Forms to Zapier
Head to your Zapier dashboard and click Add connection in the top right. Search for LinkedIn Lead Gen Forms and choose it from the dropdown. When prompted, sign in with LinkedIn and allow Zapier access to your account. Learn more about connecting LinkedIn Lead Gen Forms and Zapier.
To create ads and set up this Zap you must be a Company Page Admin or assigned as a Lead Gen Form Manager for the company Page. Also, you must be an Account Manager or Campaign Manager on the company ads account.
1. Create your Lead Gen Form
LinkedIn Lead Gen Forms can be added as assets to your LinkedIn ad campaigns. Learn more about creating Lead Gen Forms. You'll need to fill out and submit a test form for this Zap to work - you can do this when you preview your ad. Learn more about sending test leads.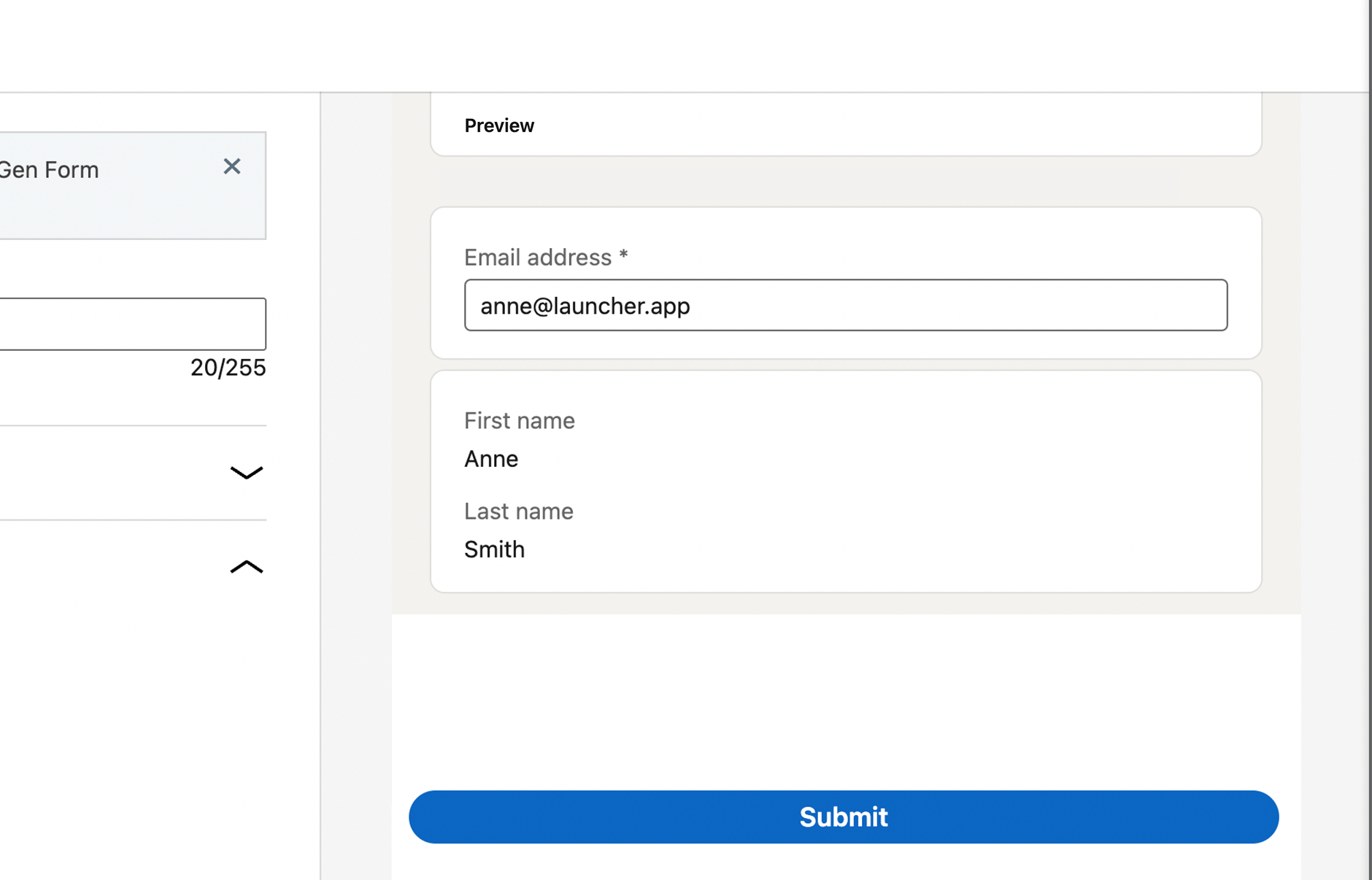 2. Create your trigger
From your Zapier dashboard, click Create Zap in the top left. Search for LinkedIn Lead Gen Ads from the App Event window, and from the Trigger Event dropdown pick New Lead Gen Form Response. Choose your LinkedIn account when prompted, followed by the Lead Form you'd like to use for this Zap. Continue to test your trigger.
3. Add an action
Next, we'll tell Zapier to send new form submissions to your Attio workspace. Add a new action step with the + icon and pick Attio from the App Event dropdown. For Action Event, choose Find or Create a Person. Select your Attio account. Mapping the fields using the data from step 1, set your action up like this: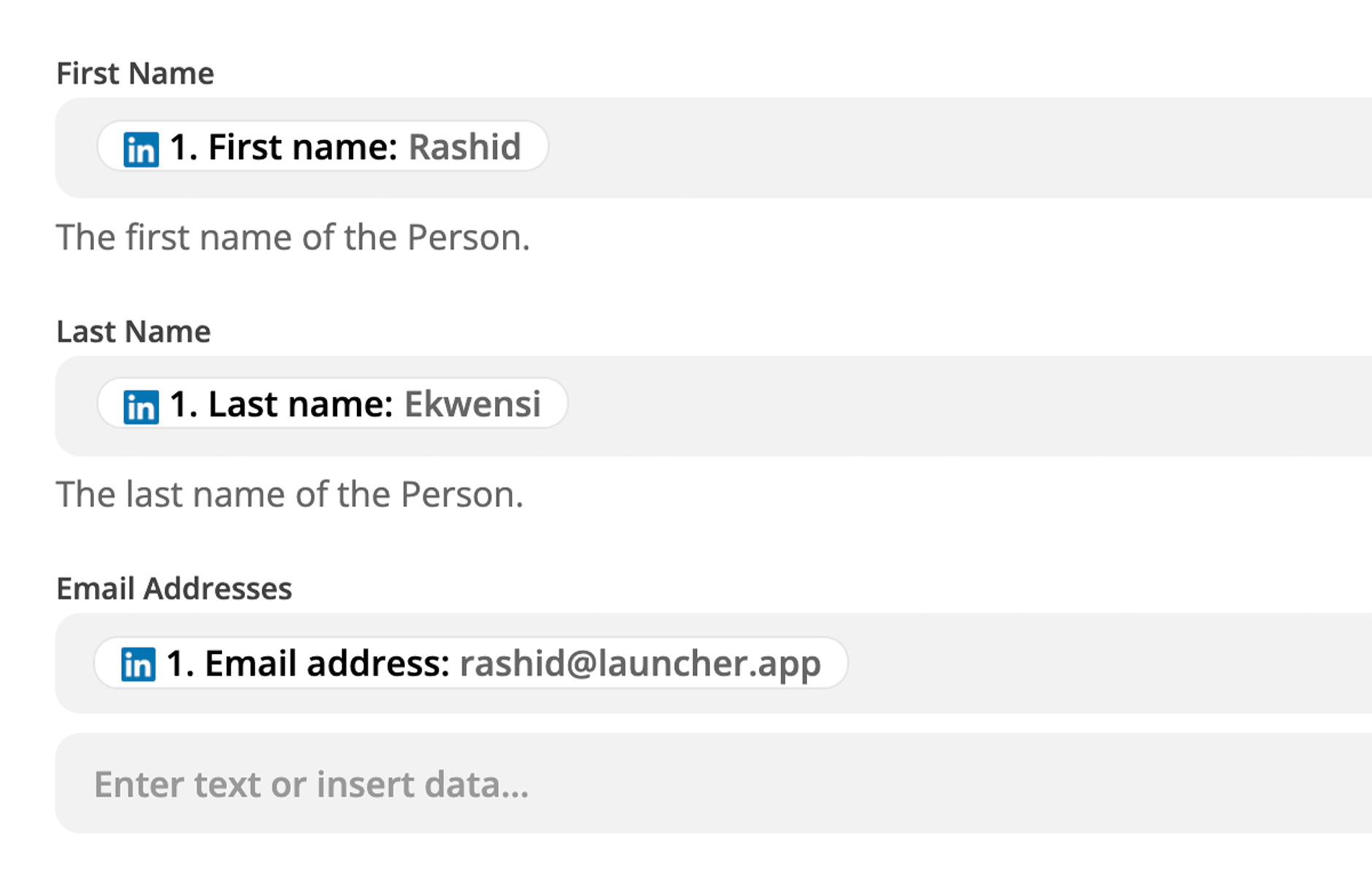 4. Add your entry to a collection
Finally, add another action step to your Zap and pick Attio from the dropdown. Choose Find or Create Entry from the Action Event dropdown, selecting your Attio account when prompted.
For the Record ID field, you'll need to map data from the Find or Create a Person step in your Zap. Choose Find or Create Person from the Record ID dropdown, followed by Show all options. Scroll down to find ID. Your action should look something like this: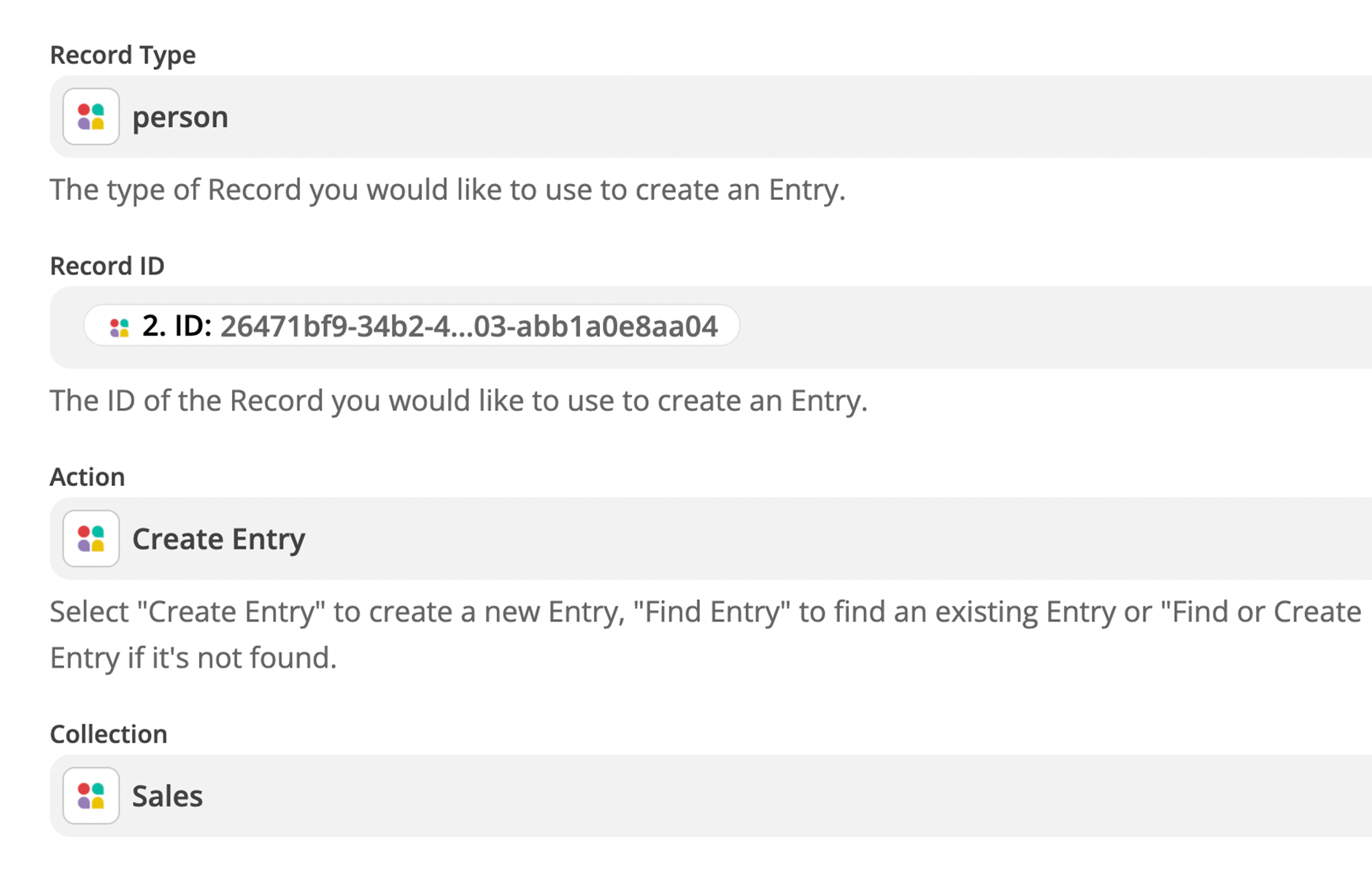 And that's it! With your Zap turned on, all new leads from your LinkedIn Lead Gen Forms will be automatically added to your Attio collection.